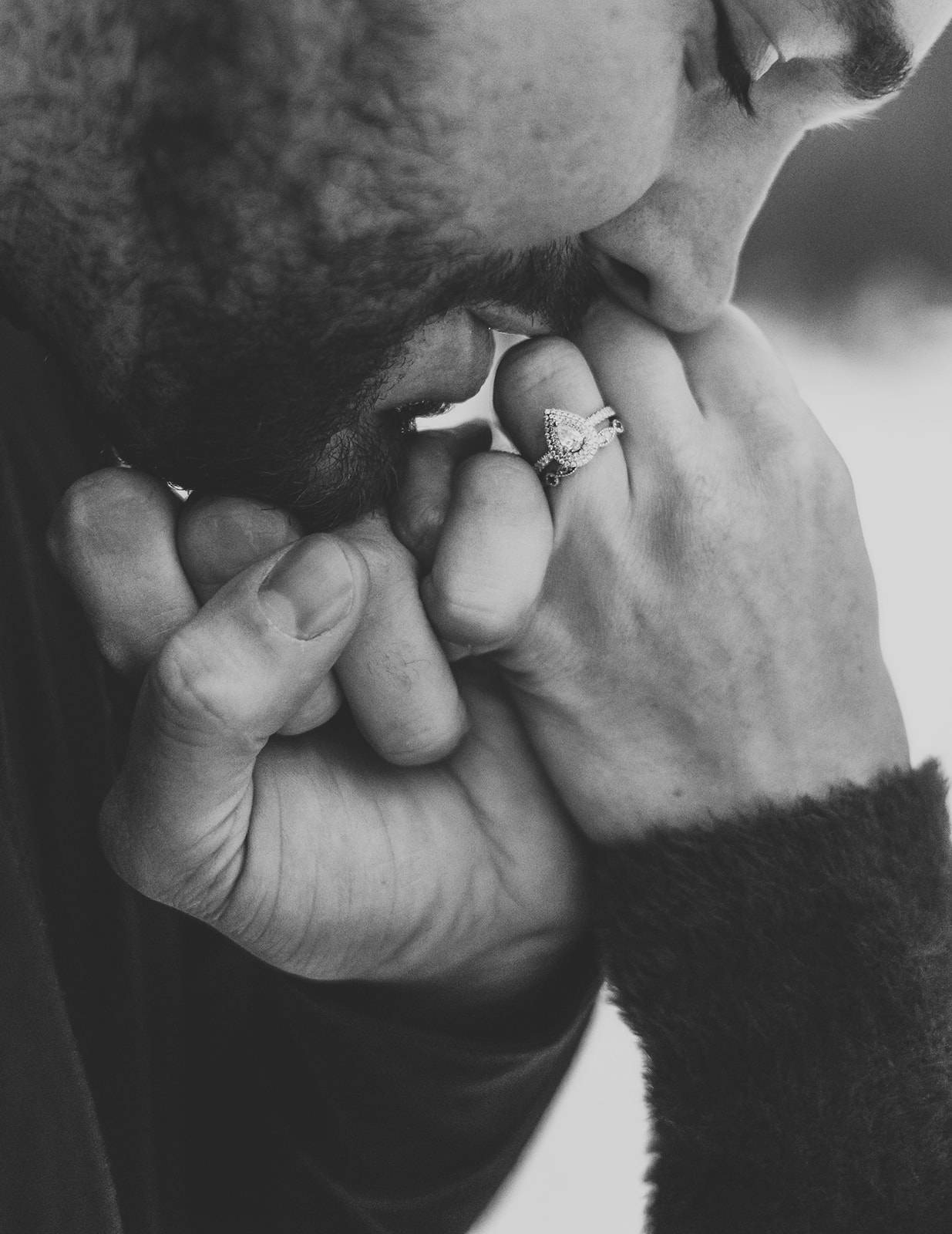 YAY! So you recently got engaged, and now all the planning begins. Right now, you're thinking about your dream engagement session, and I am here to help! This guide is here to help you prepare. So can focus on what should be the most meaningful part of your session, you and your new fiancé!!!
Hire a professional. Make sure you work with a photographer that has a portfolio of consistently great work. Even better, try and book your engagement session with your wedding photographer. This is a perfect time to connect and get comfortable with your photographer before the big day.
Pick your outfits ahead of time and allow your photographer to help with styling. I know I'm eager to help! I even include a handbook for couples and engagement sessions.
Wear the more "dressed up" outfits first. This way, you can ensure your hair and make-up will be perfectly polished and untouched for that more fancy look. I usually recommend a dress first and then pants, but whatever makes you comfortable is ideal!
Don't feel awkward, but if it takes you a while to warm up, just keep touching each other. Hold hands, cuddle, fill those gaps, laugh, and talk to each other. Have fun and enjoy the moment!
Bring your furry friends! Pets are great to include during engagement sessions because they add to the joy of the session. They can create natural reactions between the two of you.
Do a "natural to you" manicure. This means if you don't normally have acrylics, don't go get them. When you look back at your photos, you'll totally want to remember feeling your best self. You'll also want to recognize yourself later on!
Choose the location of your dreams or somewhere special and intimate to the both of you as a couple. If there's a waitlist or a small permit fee, remember you only get this memory with your partner once. It is so worth it to do whatever it takes for your favorite spot!
Consider professional hair and makeup. If you generally style your hair and apply makeup, you might want to have the pros do it this once! They are well-trained for photoshoot styling and setting, so it will last all day and look amazing for the camera. If completely natural is your thing, that's great too!
Bring interesting or fun props! They are a great way to showcase your personality or add homage to something the two-of-you do together. Engagement sessions are a perfect excuse to take out the summer car or go to your favorite ice cream spot.
Clean your ring! Be sure to remember to clean and polish your brand new engagement ring the night. This way it's a one-step done and it will surely be gleaming during your session. Bling Brush is my recommended ring cleaner that you can get on Amazon.