Kevin and Tammie had their winter wedding at the White House Wedding Chapel in Warren, Michigan on January 29th, 2022. It was a small, elegant wedding and I was so excited to be a part of it! Their friends and family were so happy to see these two tie the knot!
Before the ceremony began, I was able to capture some pictures of the bridal party making their finishing touches. Tammie's bridesmaid included her four grandchildren, and they wore these beautiful navy blue dresses, perfect for a winter wedding! Tammie's friend, Melinda, was the maid of honor and I was able to capture some adorable pictures of these two in the bridal suite. Tammie wore this gorgeous wedding dress with lace detailing, and it even included a bridal shawl that was perfect for this winter wedding!
I also captured some pictures of the groomsmen before the ceremony started. Kevin and Tammie wanted to do a first look with just the two of them, and I couldn't wait to capture that special moment. It was so beautiful to see how much these two love and care for each other. They also exchanged gifts during their first look to make it even more memorable!
The venue was beautiful along with the ceremony and I'm so excited to share the finished photos with all of you! Thank you Kevin and Tammie for choosing me to be part of your special day!
Photographer: Elise Filliccia Photography
Venue: The White House Wedding Chapel
Dress: Ever-Pretty Store
Bridal Shawl: Aukmla Store
Florist: Van Maele Florist in Clinton Twp., MI
Hair: Nicki at Sunshine Salon in Clinton Twp., MI
Bridesmaid Dresses: Miusol Store
Groomsmen Attire: Kohl's
Bride's Ring: Precision Jewelry in Roseville, MI
Groom's Band: Precision Jewelry in Roseville, MI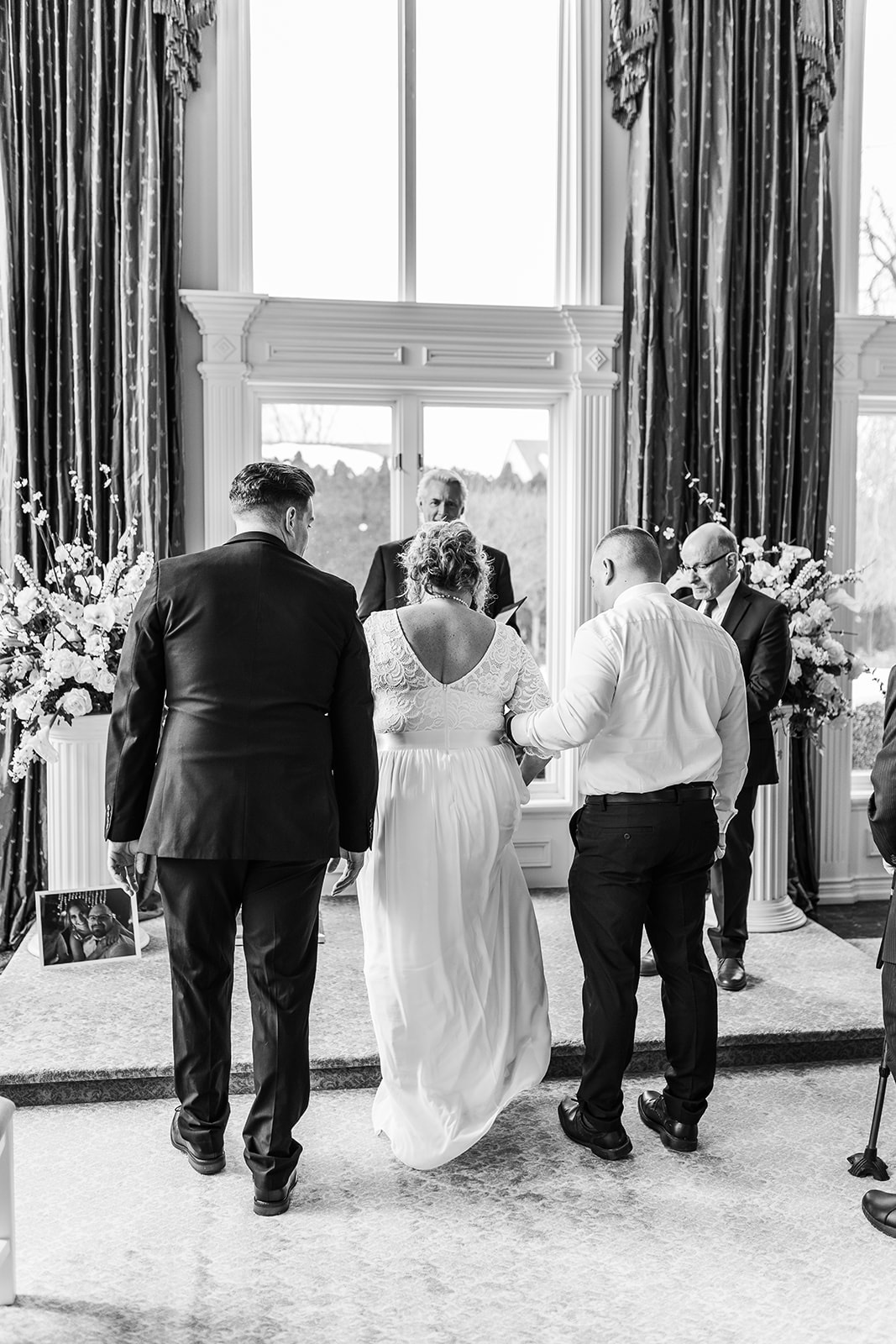 If Kevin and Tammie receive 30 comments on this blog post, they'll receive a complimentary 8×10 print of their most loved wedding photo!