This February, Jimmy wanted to propose to his girlfriend, Rachel, but he wanted it to be a surprise proposal. He had contacted me about his idea and I was so excited to be a part of this surprise engagement shoot, especially after virtually location scouting. I've known Rachel since junior high and she was one of my first paying clients when I decided to expand my photography. Rachel and Jimmy have been together for five years, and they are so perfect for each other. We acted like it was a regular couple photoshoot, but little did Rachel know, by the end of the session she would be engaged!
We started by taking pictures in the charming downtown area of New Baltimore. This town has so much character to it, I loved capturing photos here! We then made our way towards the first pier that overlooks Lake St. Clair. The snow and ice over the lake gave the photos a beautiful attribute. It may have been a little chilly, but the pictures turned out amazing! We began walking towards the second pier to take pictures, and this was also the spot where Jimmy was going to propose. Once I said the code word, Jimmy got down on one knee and proposed to Rachel! She was so surprised and so happy! These two lovebirds were very excited to be an engaged couple after this adorable surprise proposal. We decided to take a few more pictures in the town of New Baltimore after the proposal. I'm so delighted that I was able to be part of their special moment! I hope you all enjoy the gorgeous pictures of these two!
Photographer: Elise Filliccia Photography
Location: Downtown New Baltimore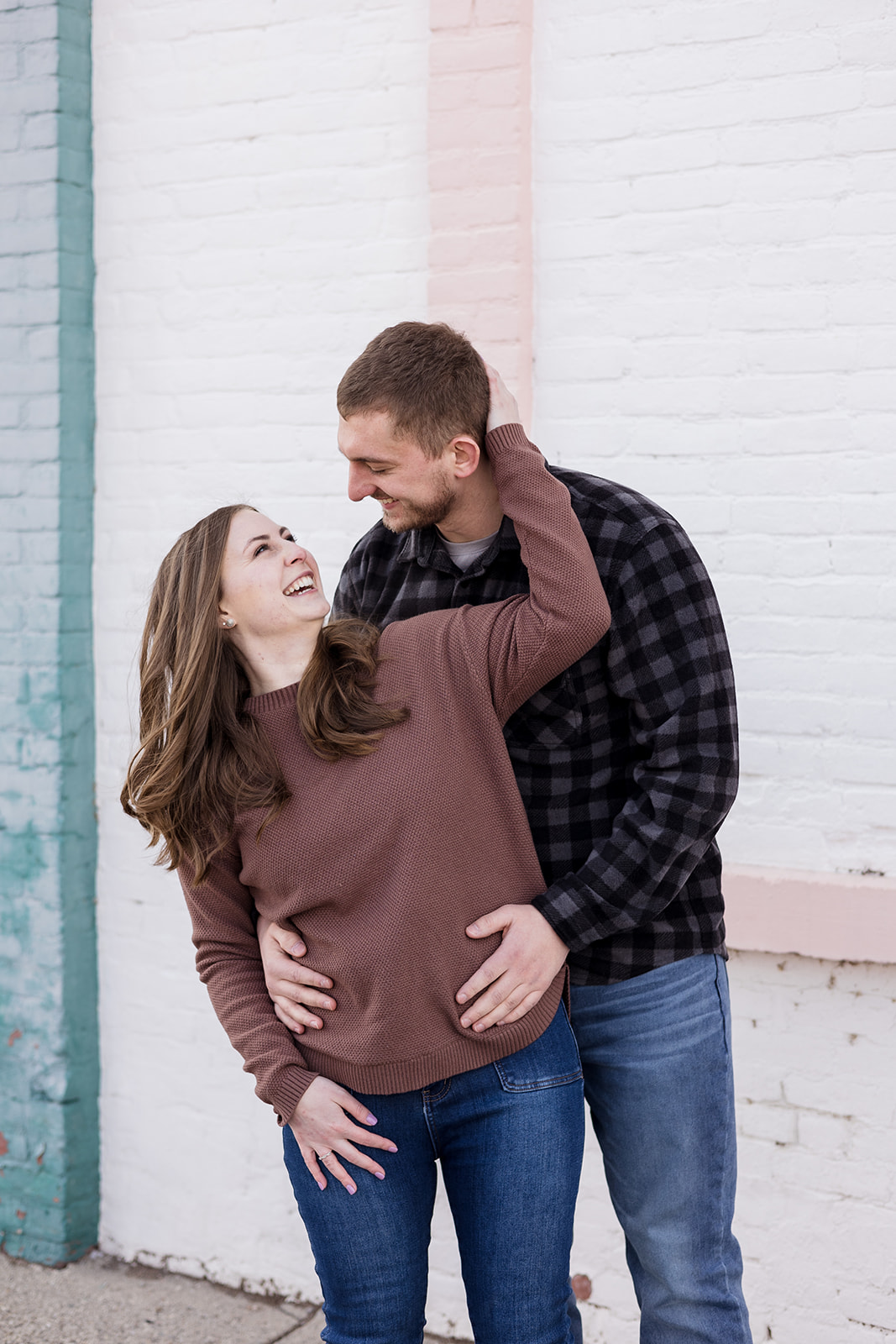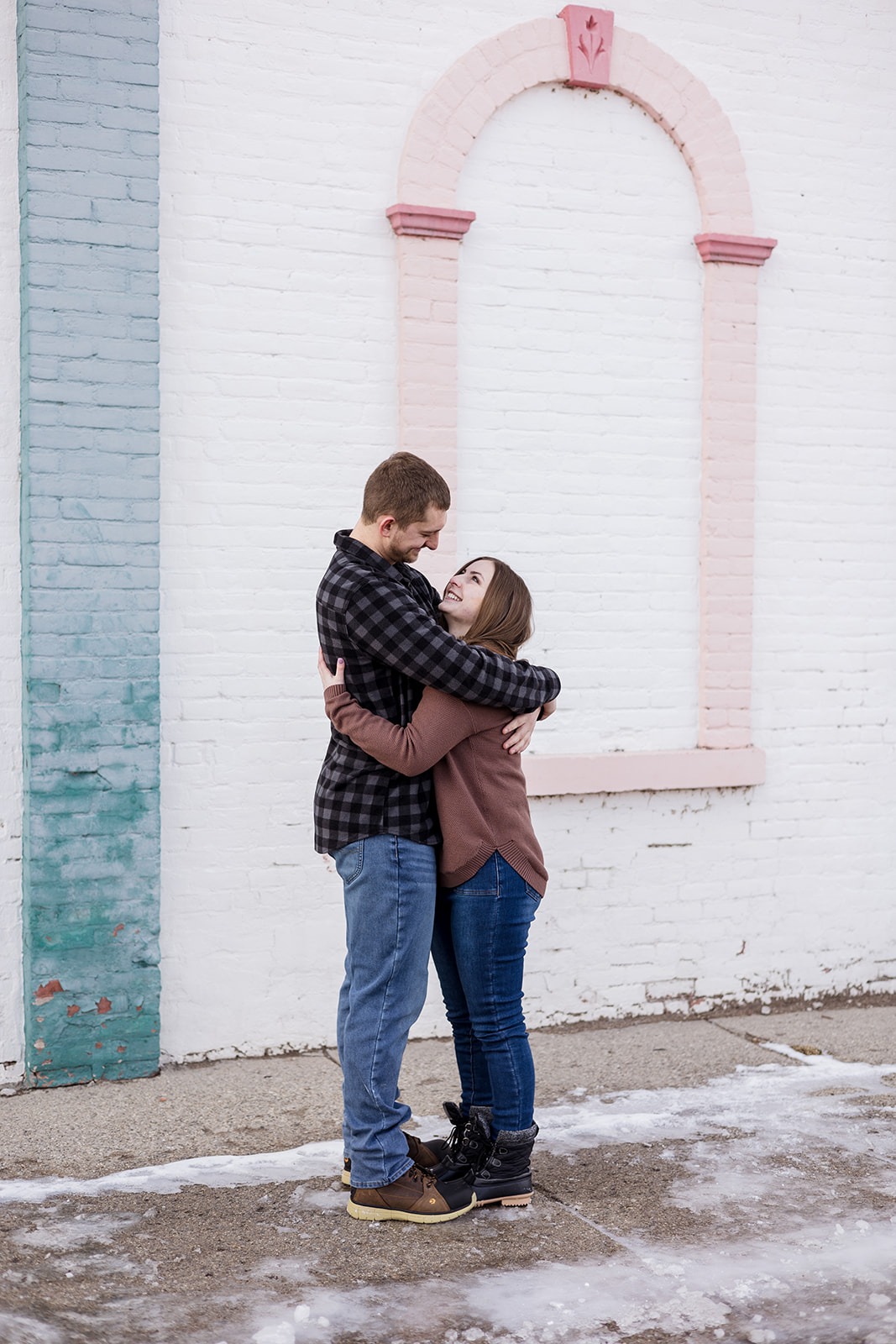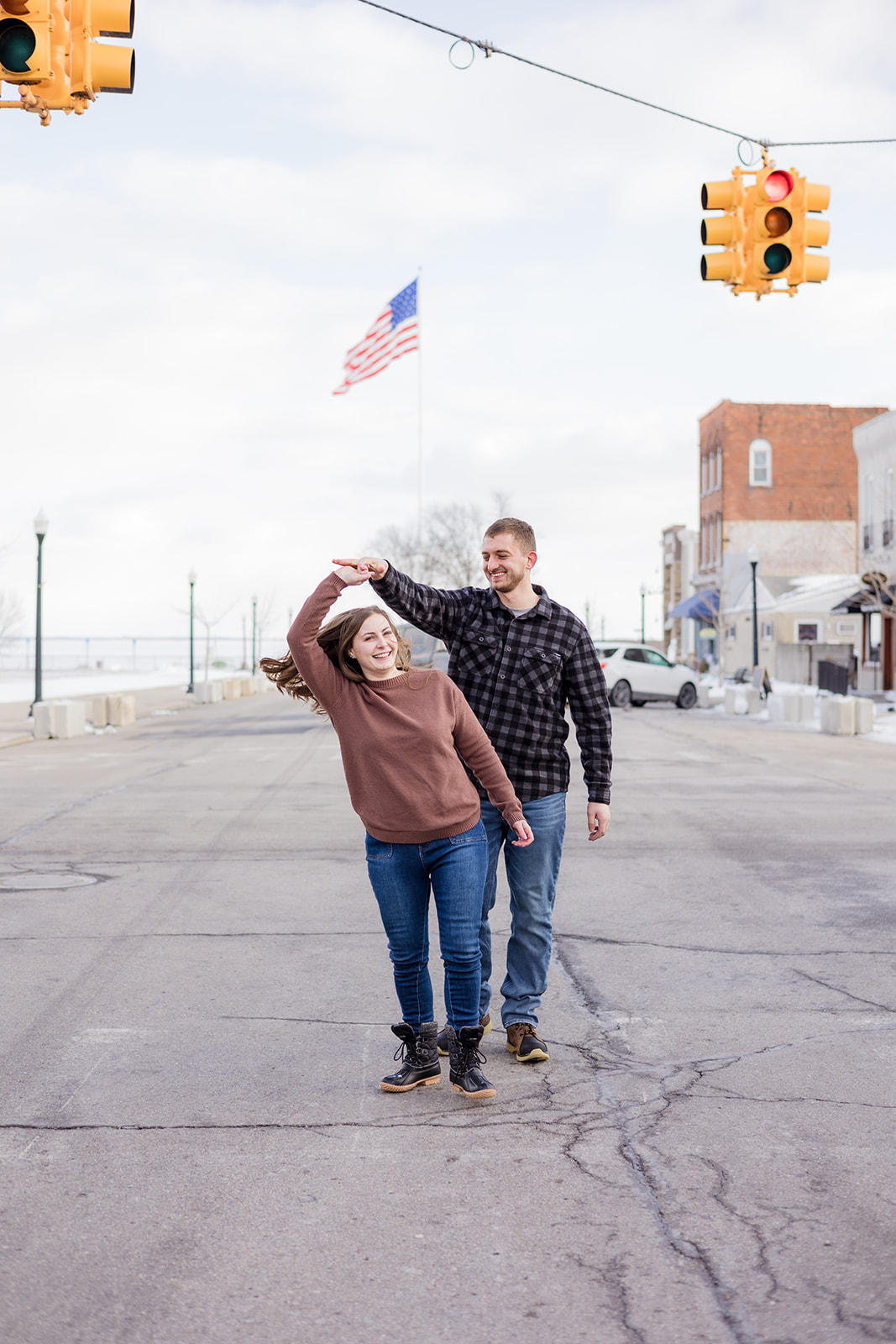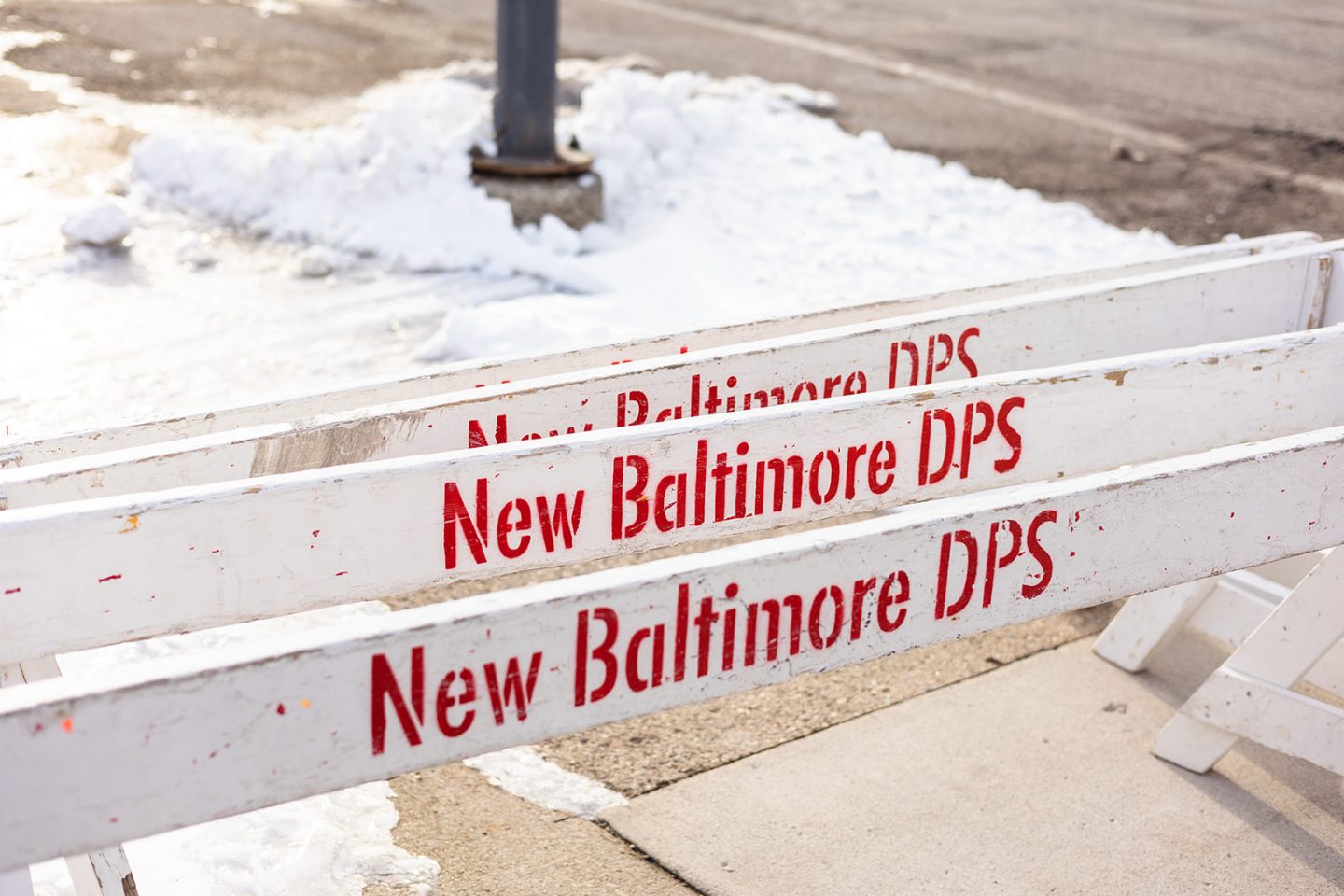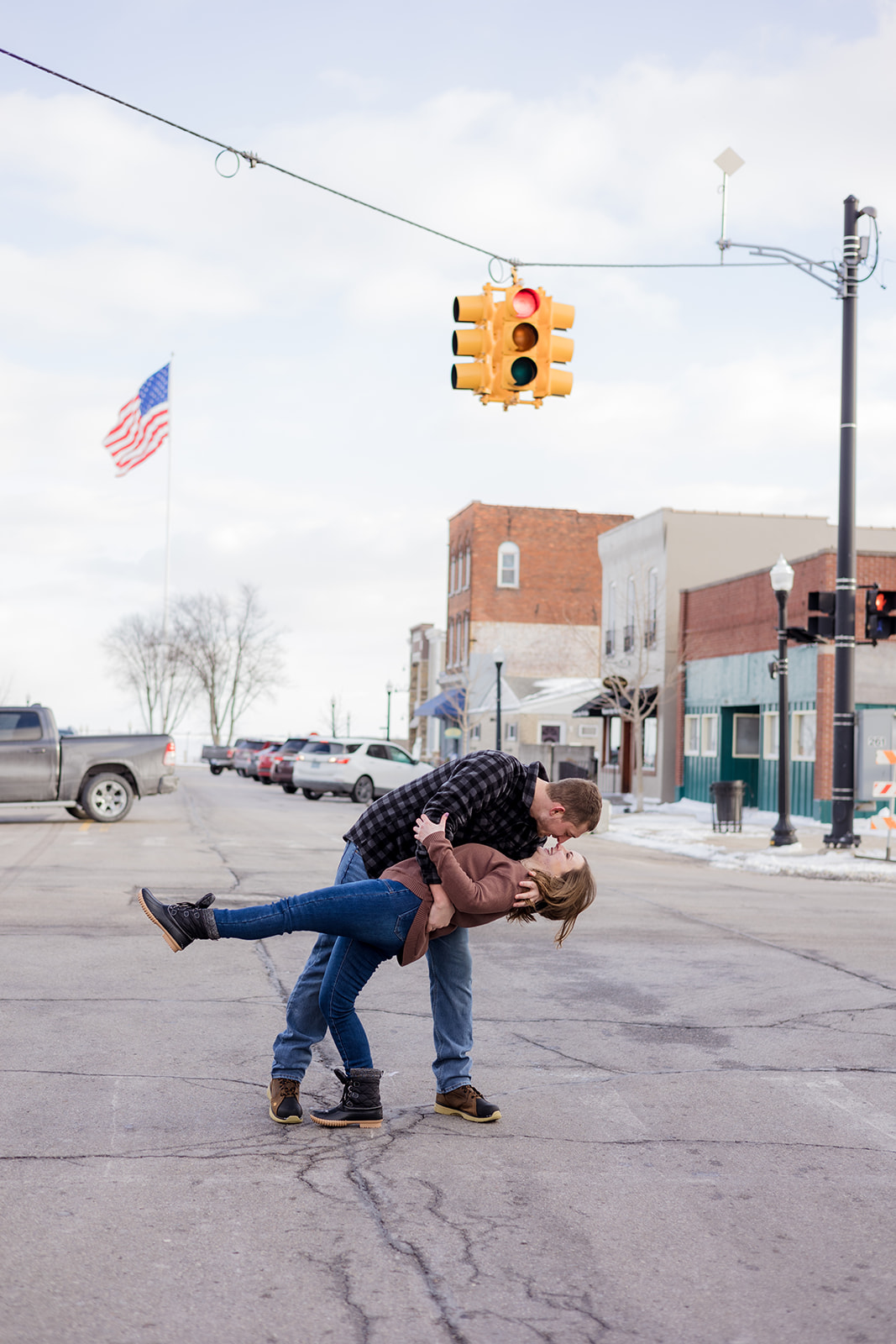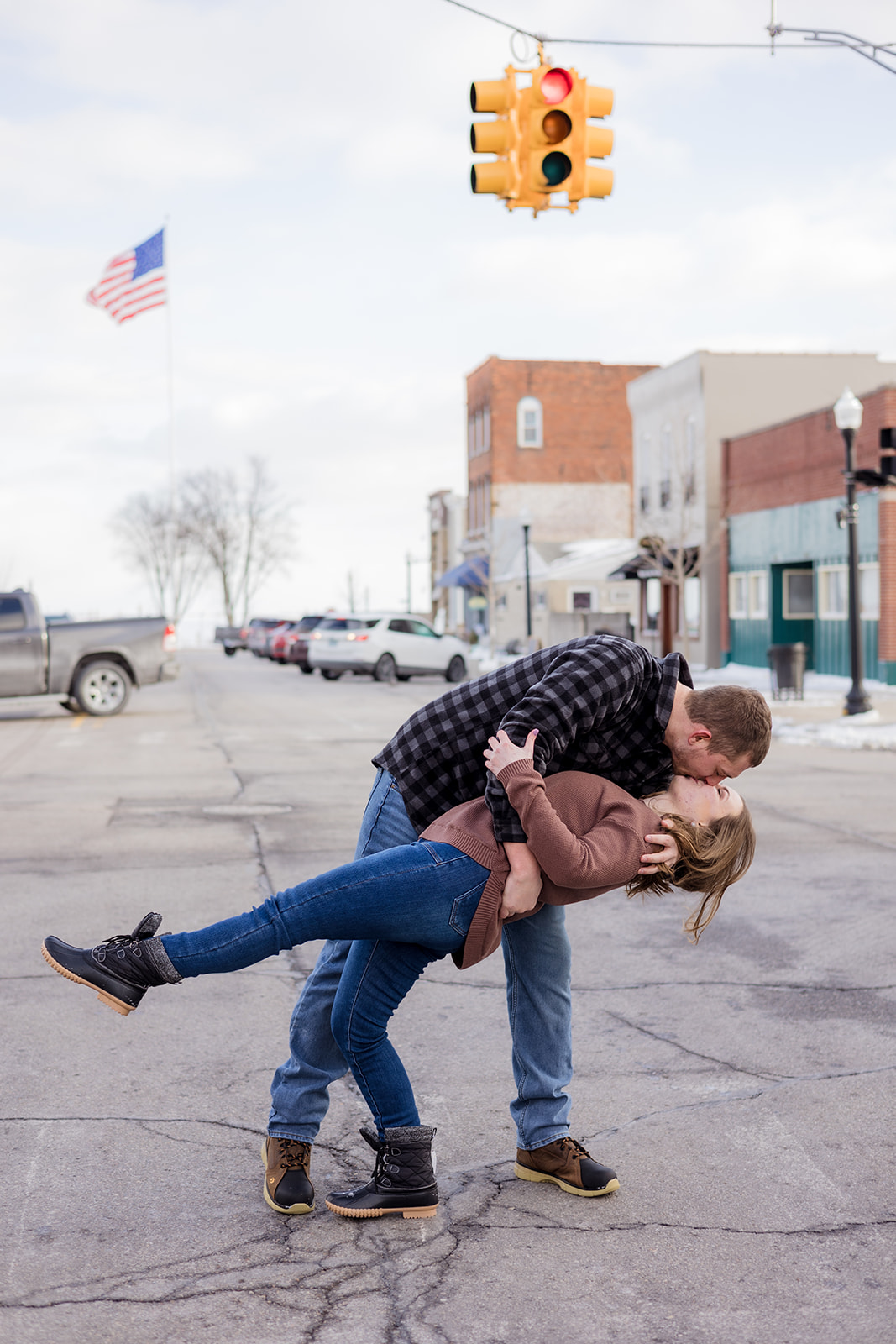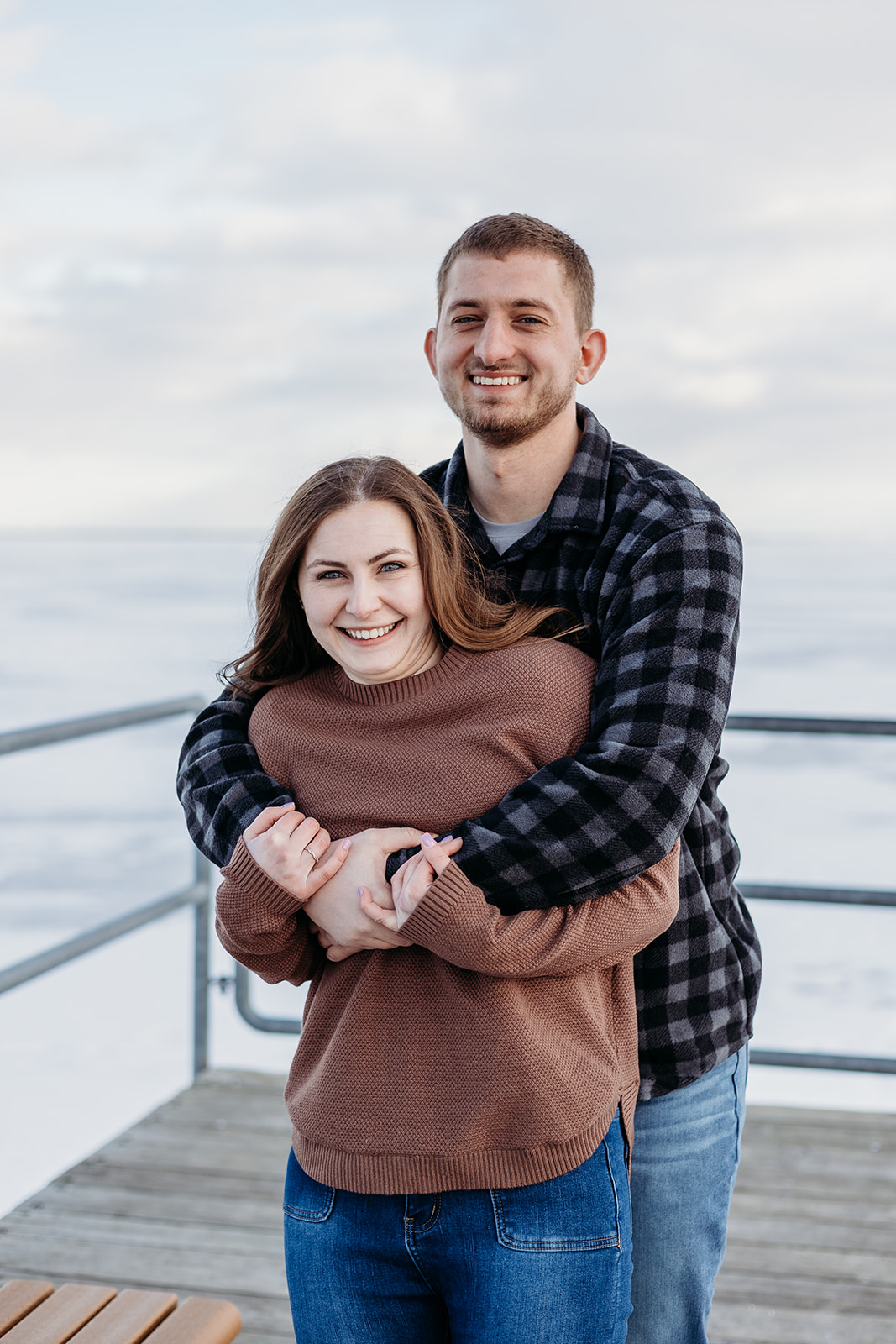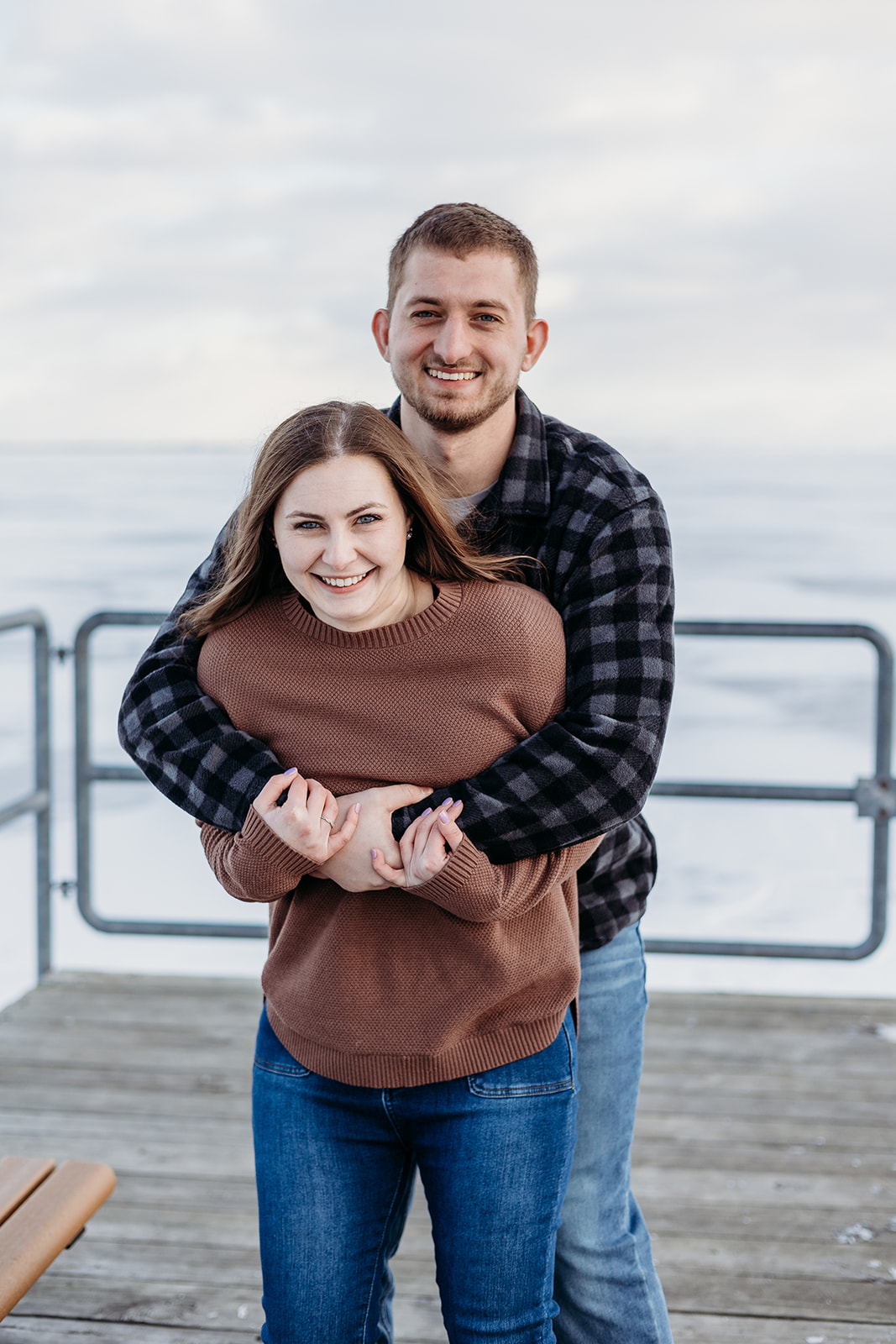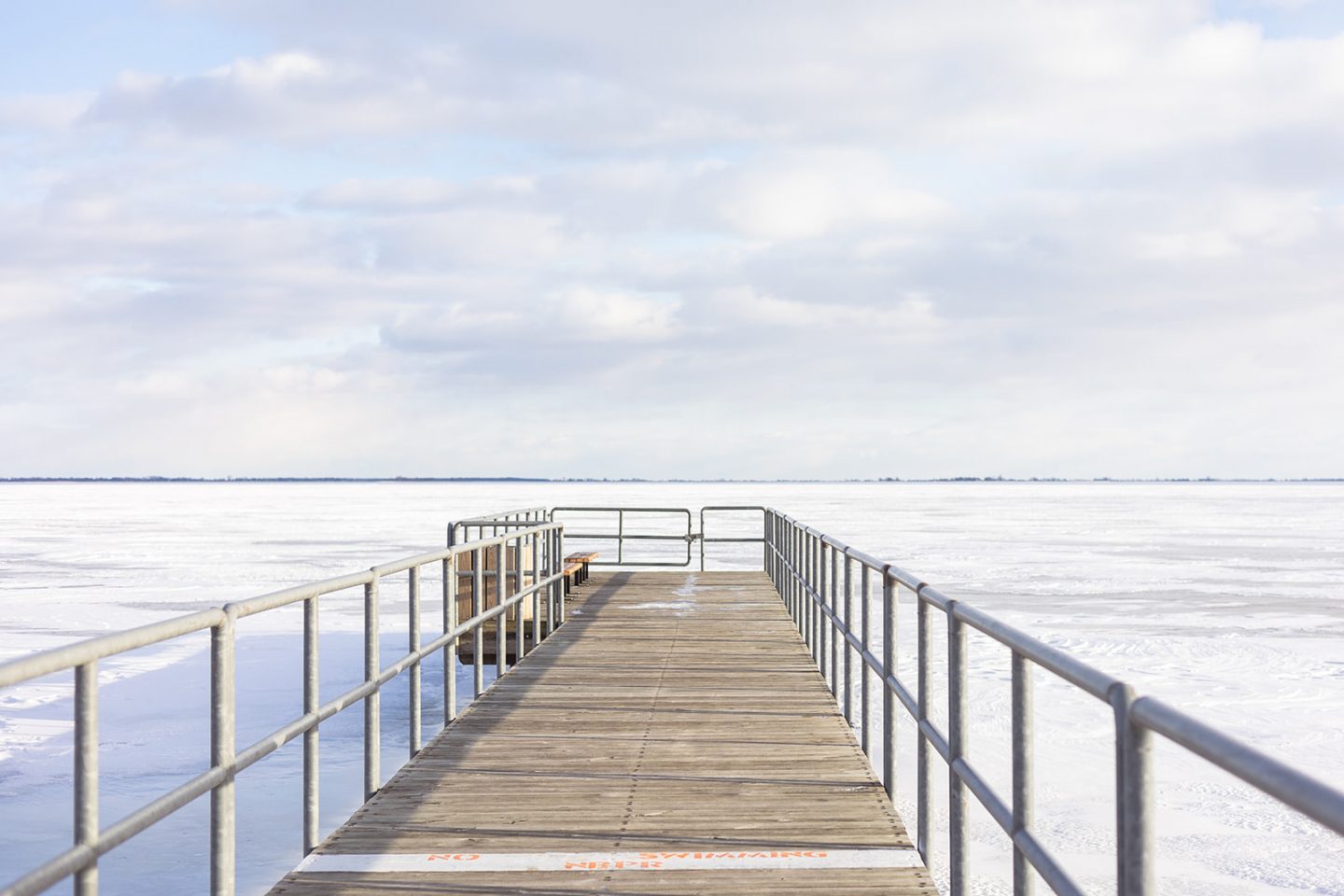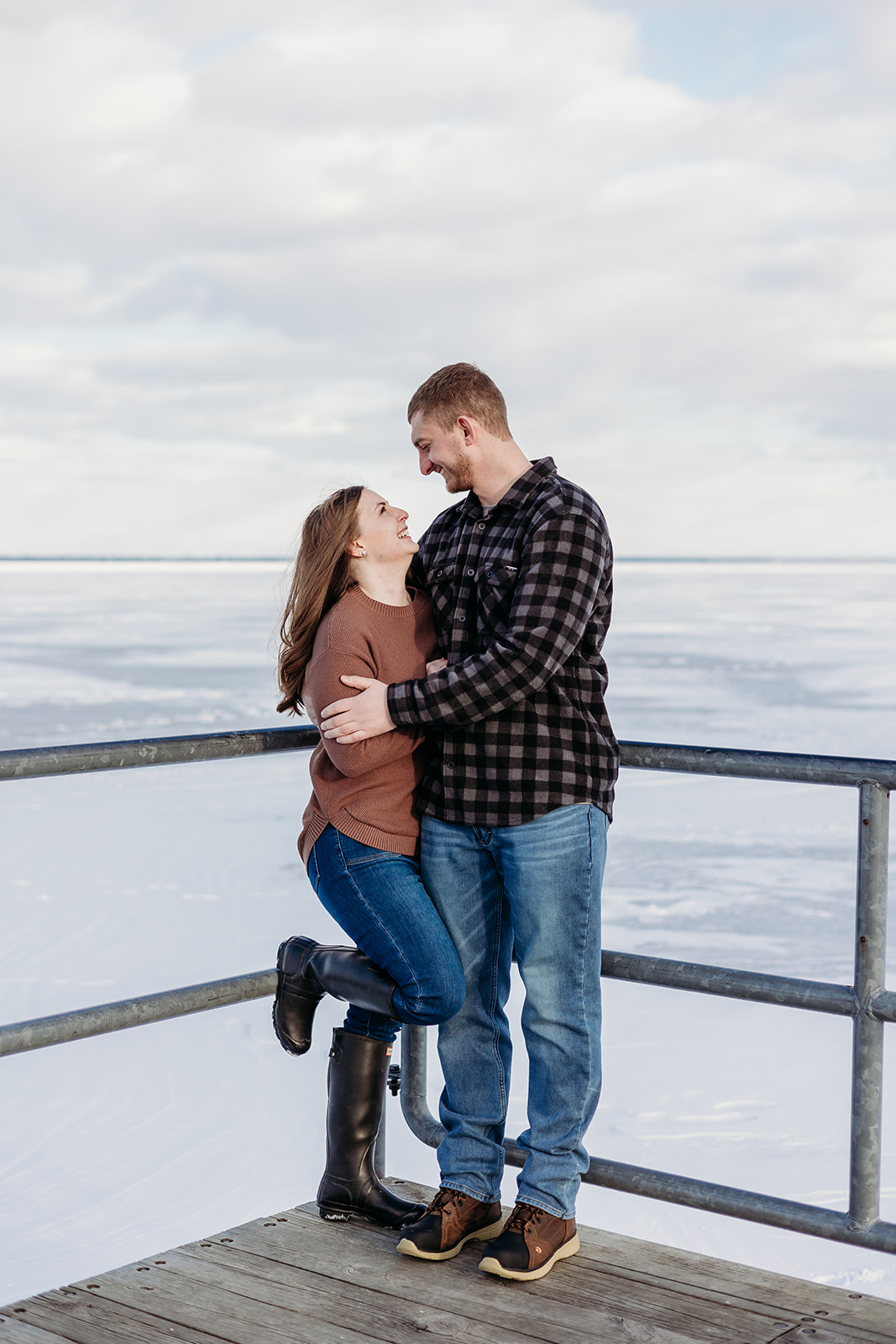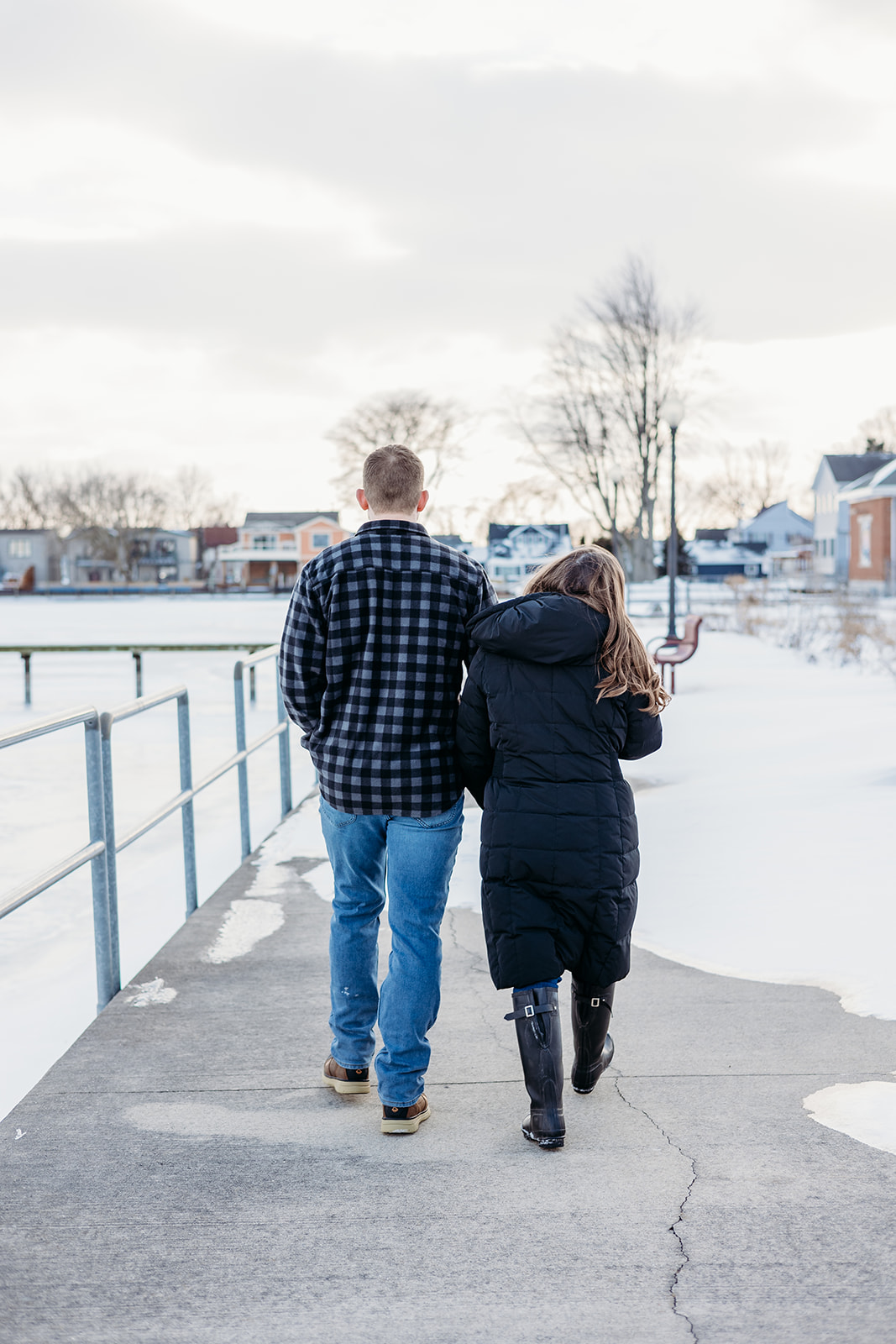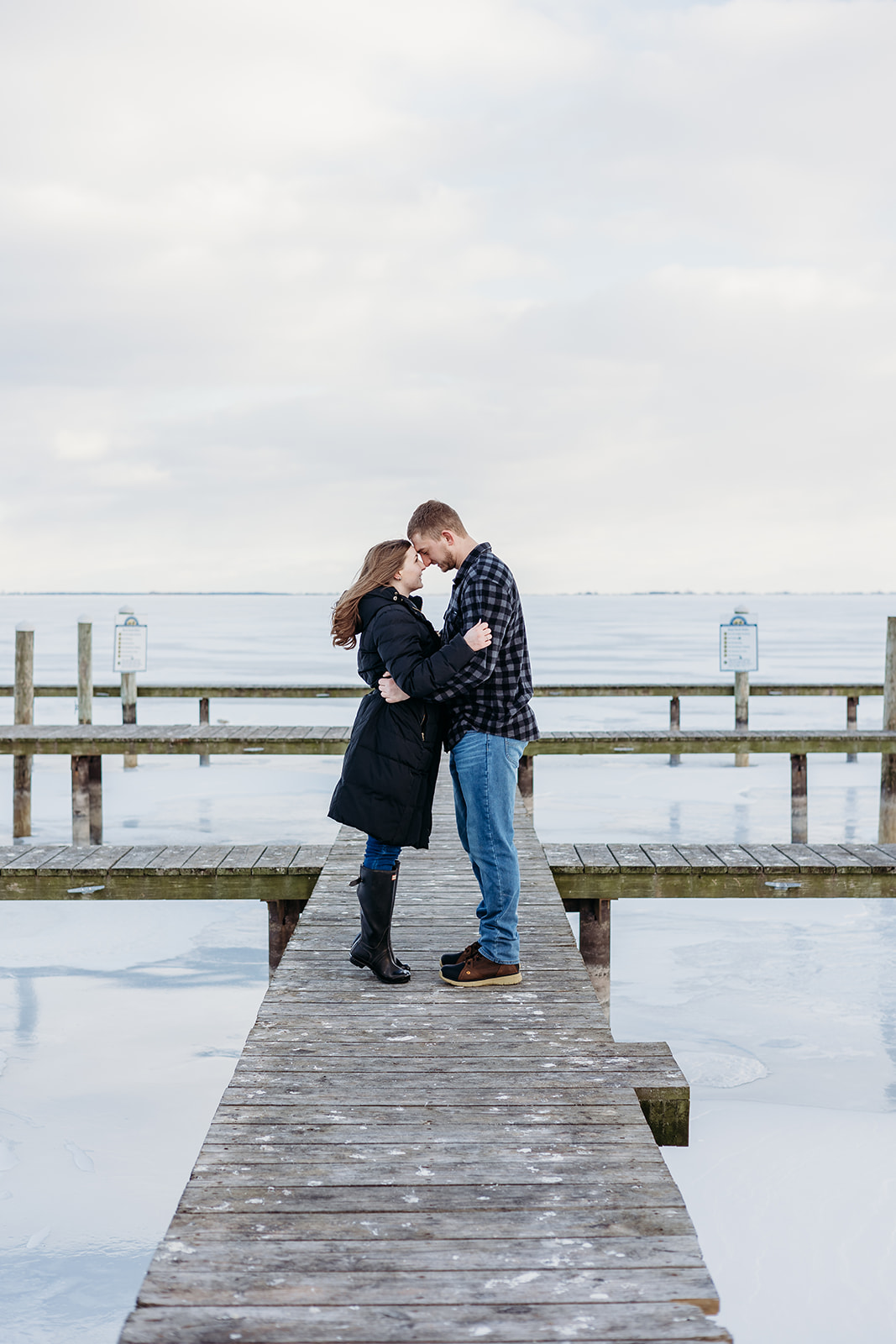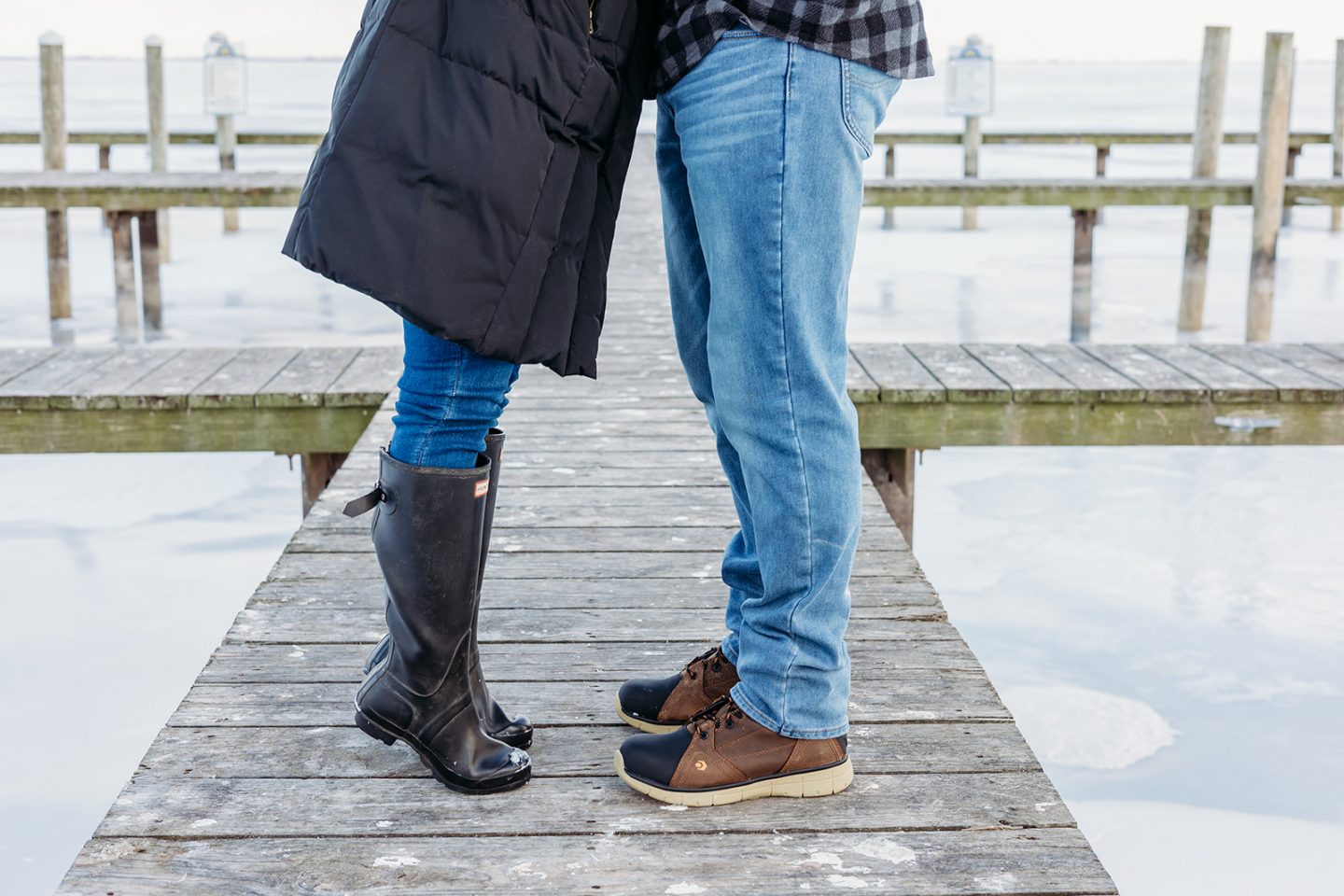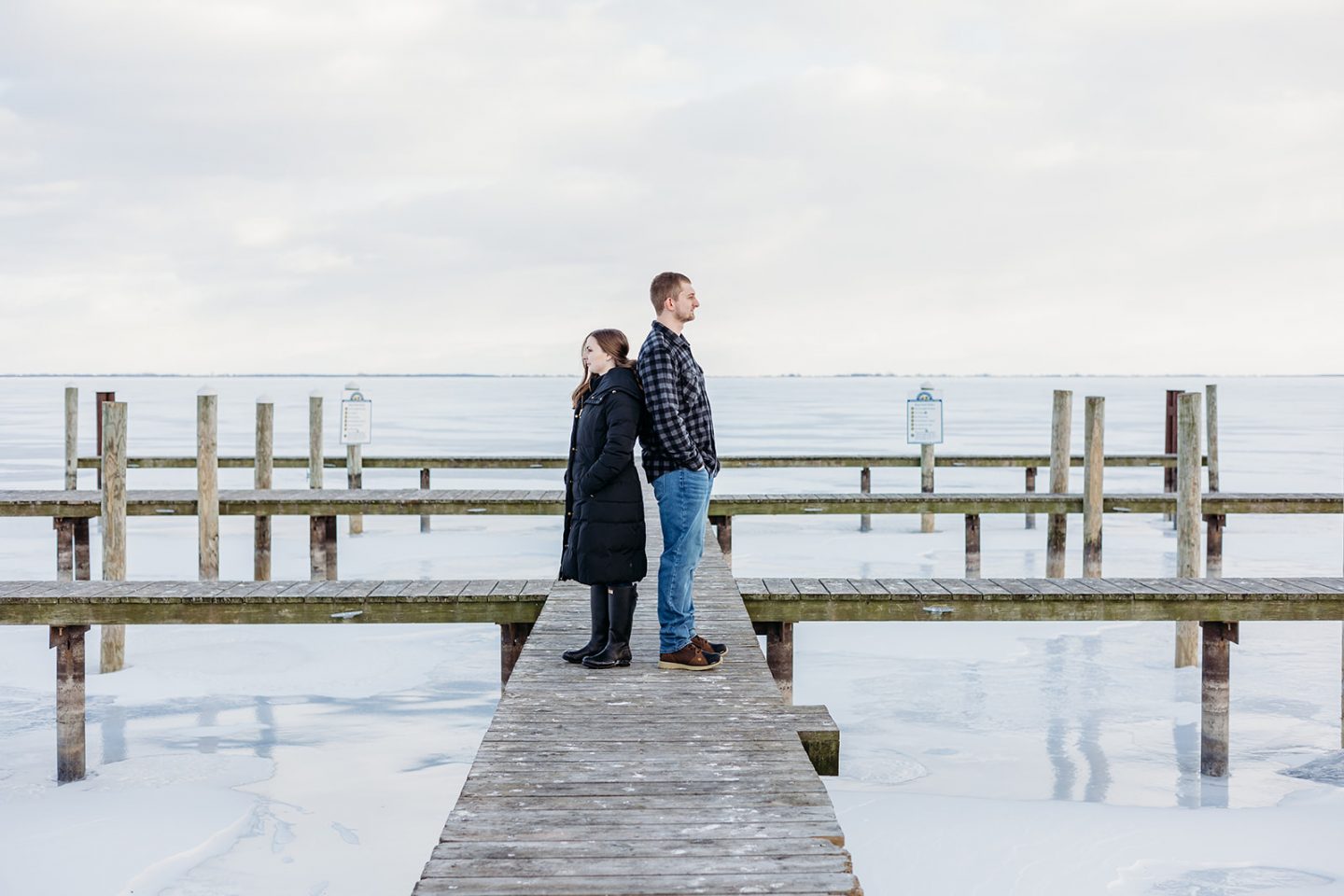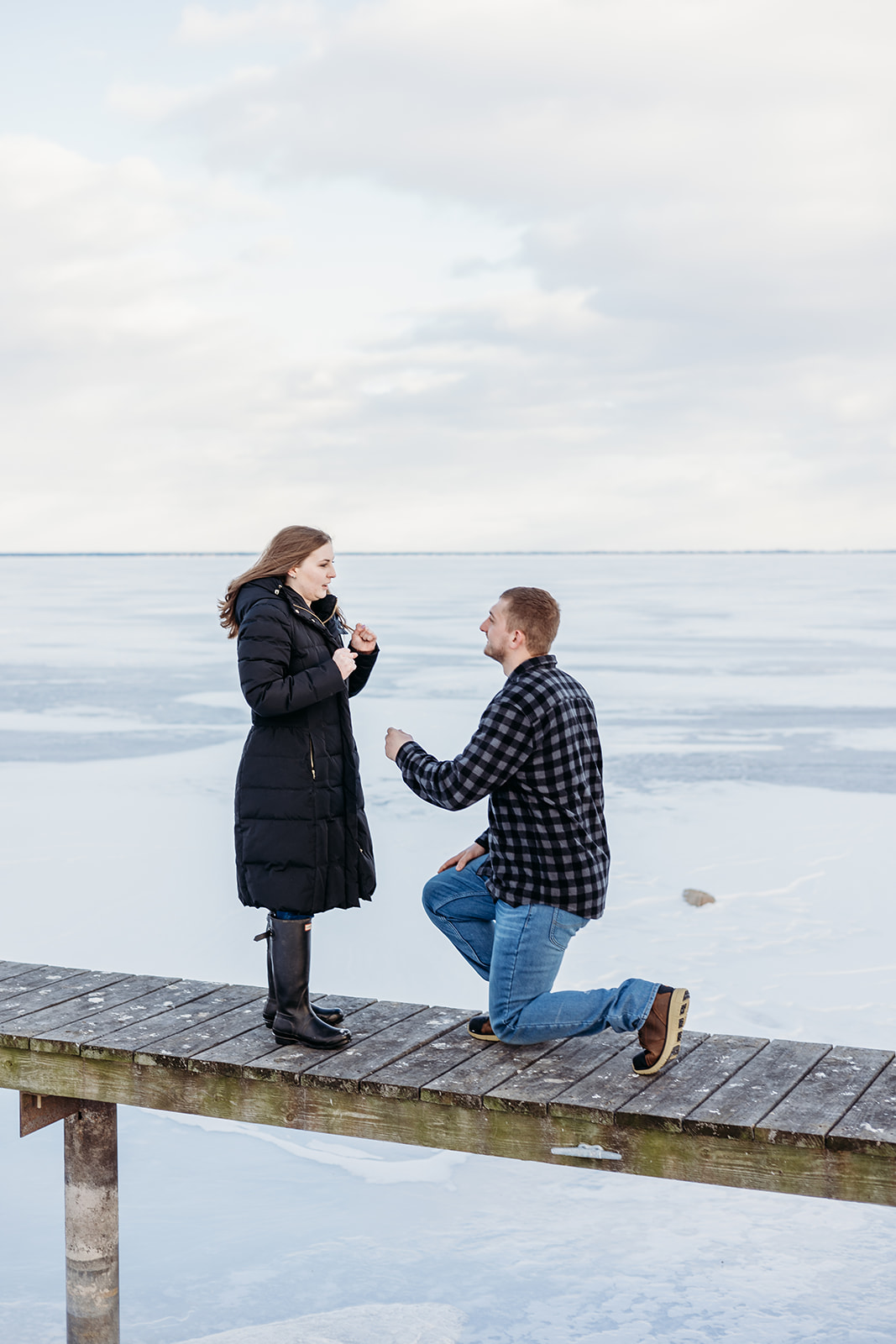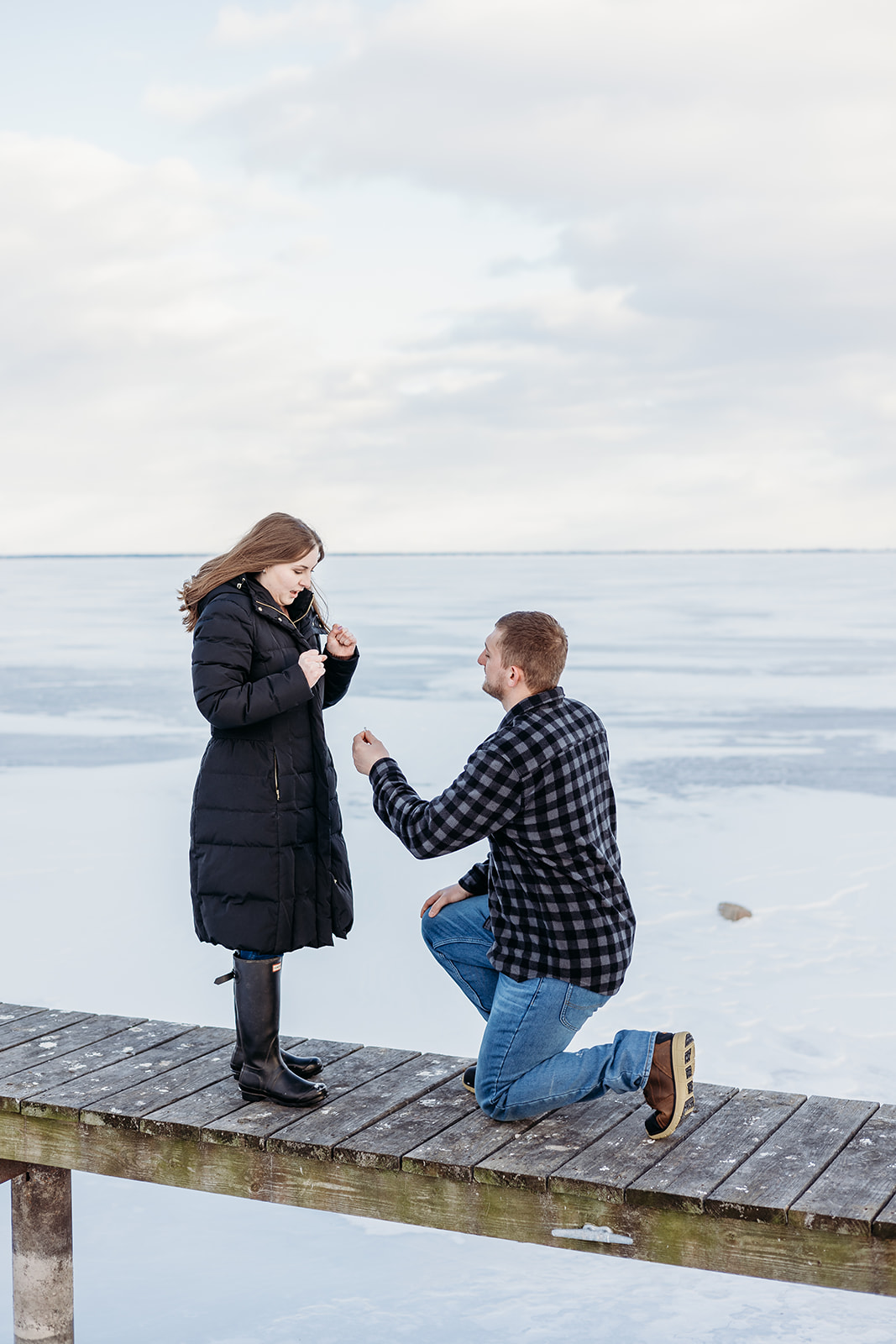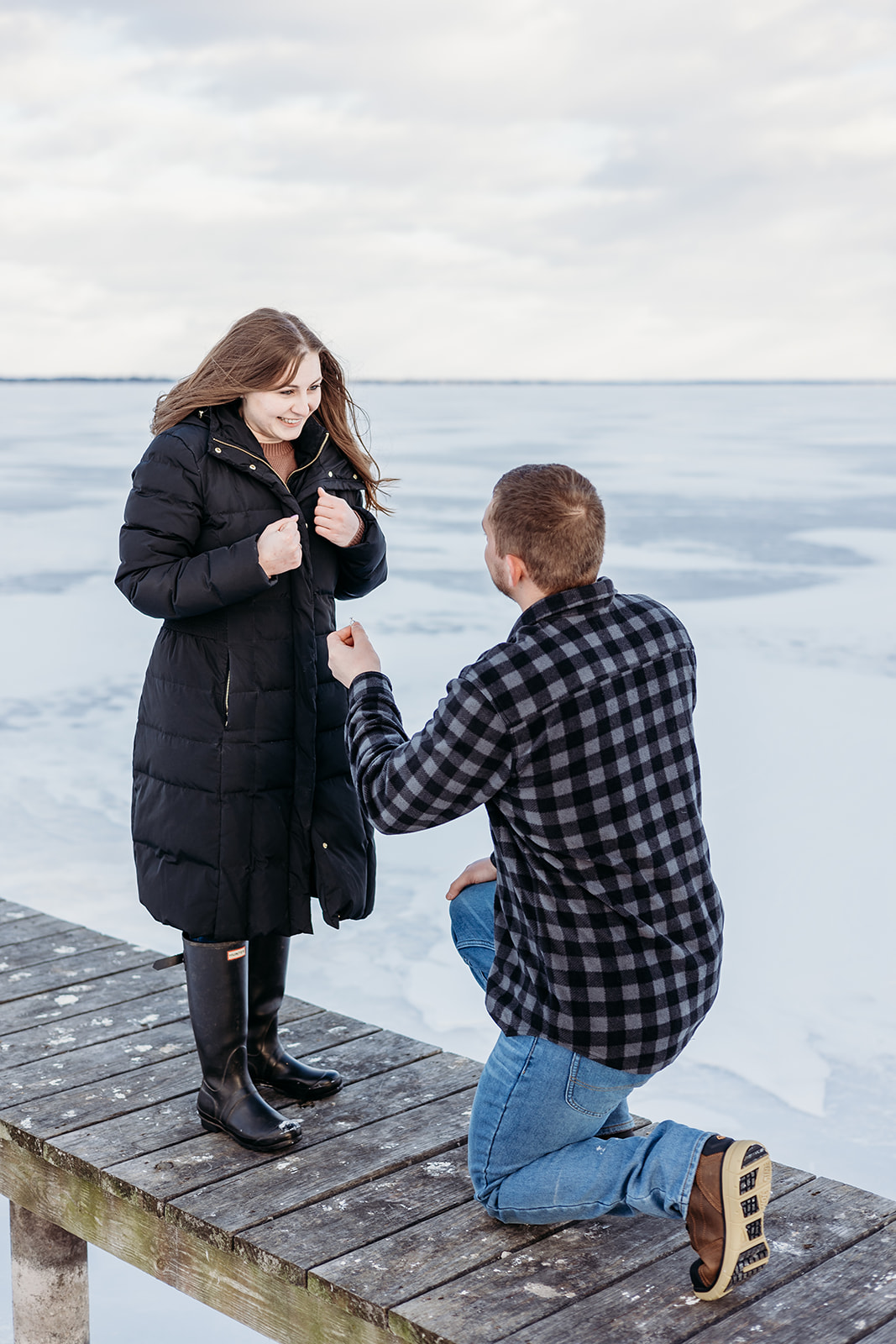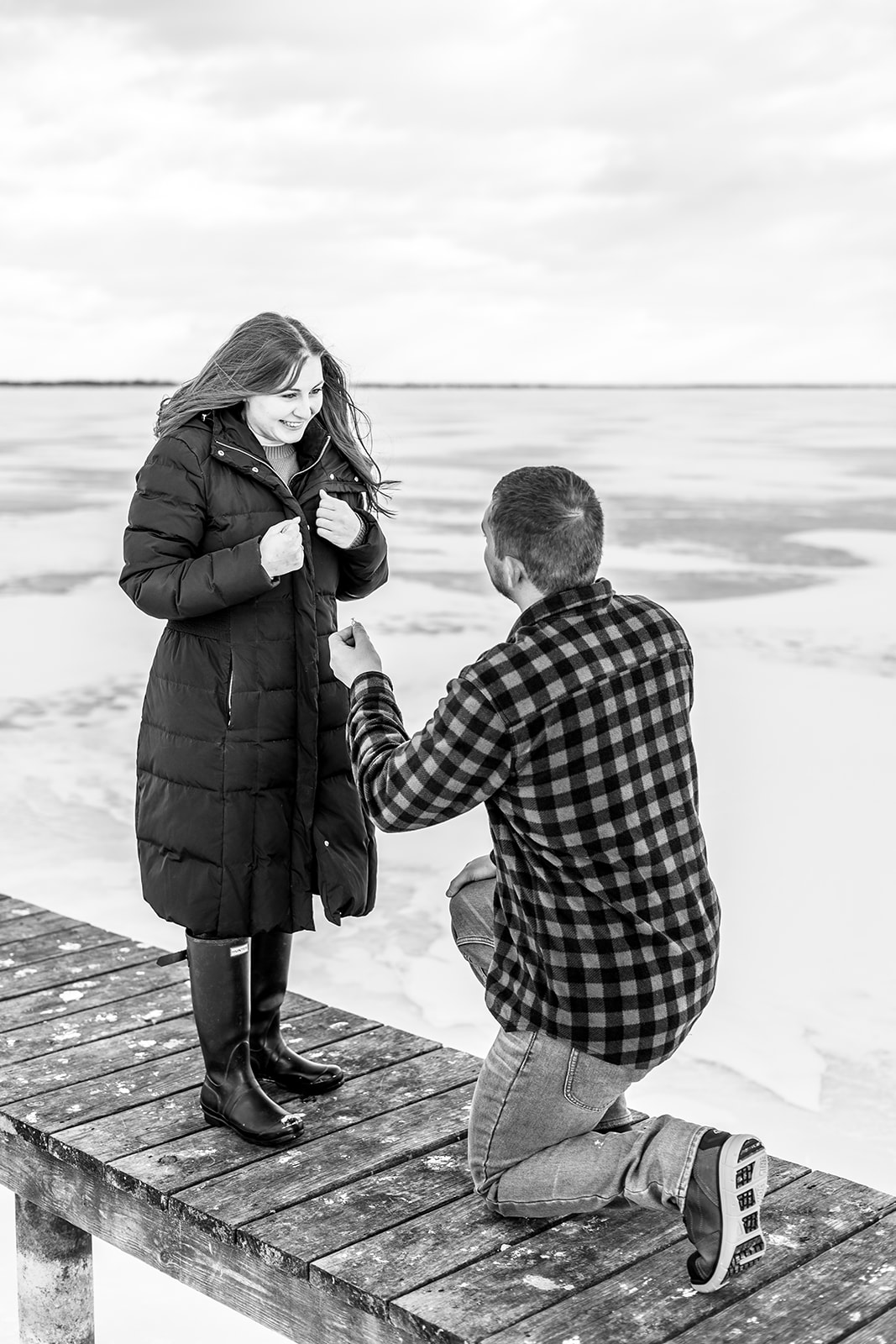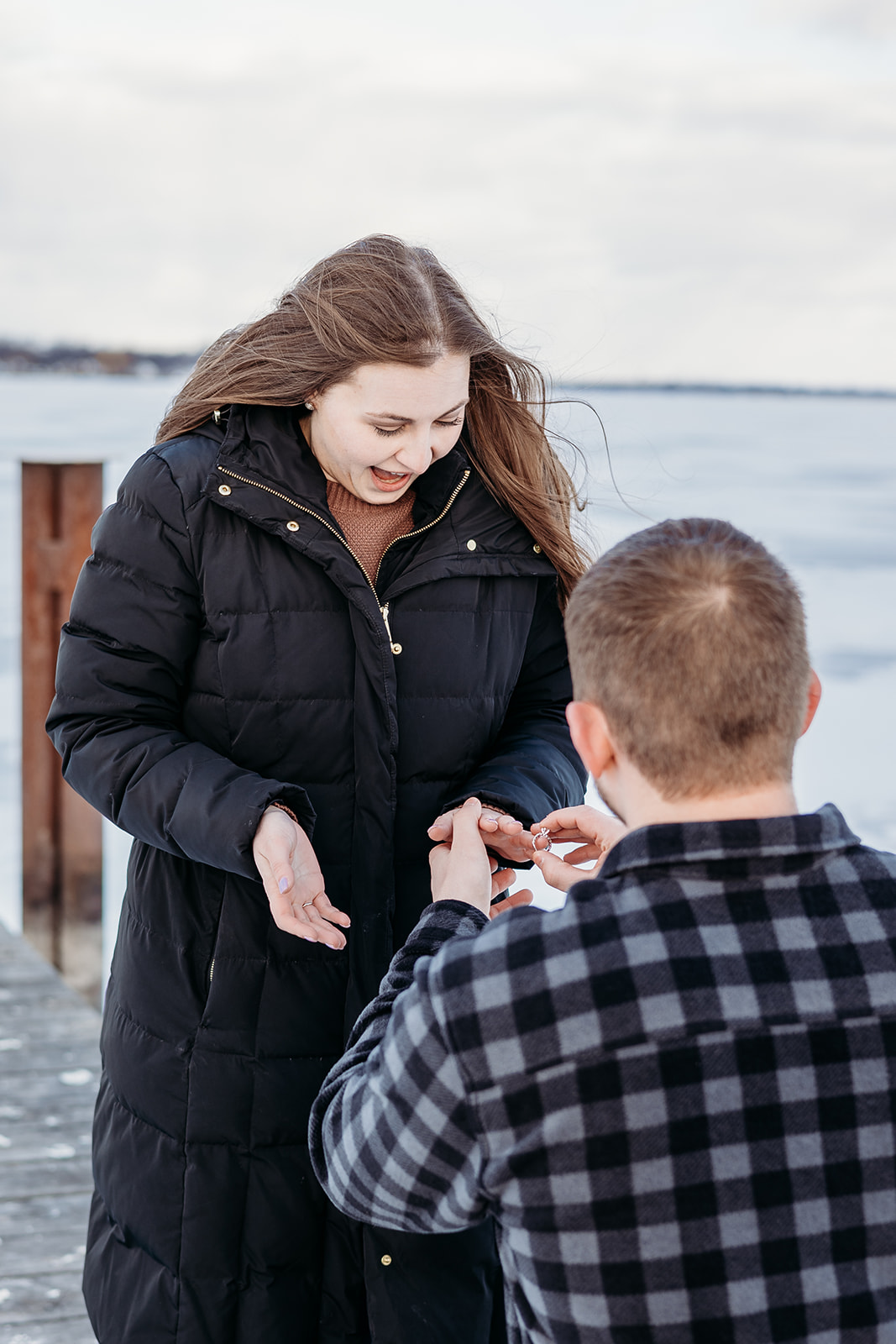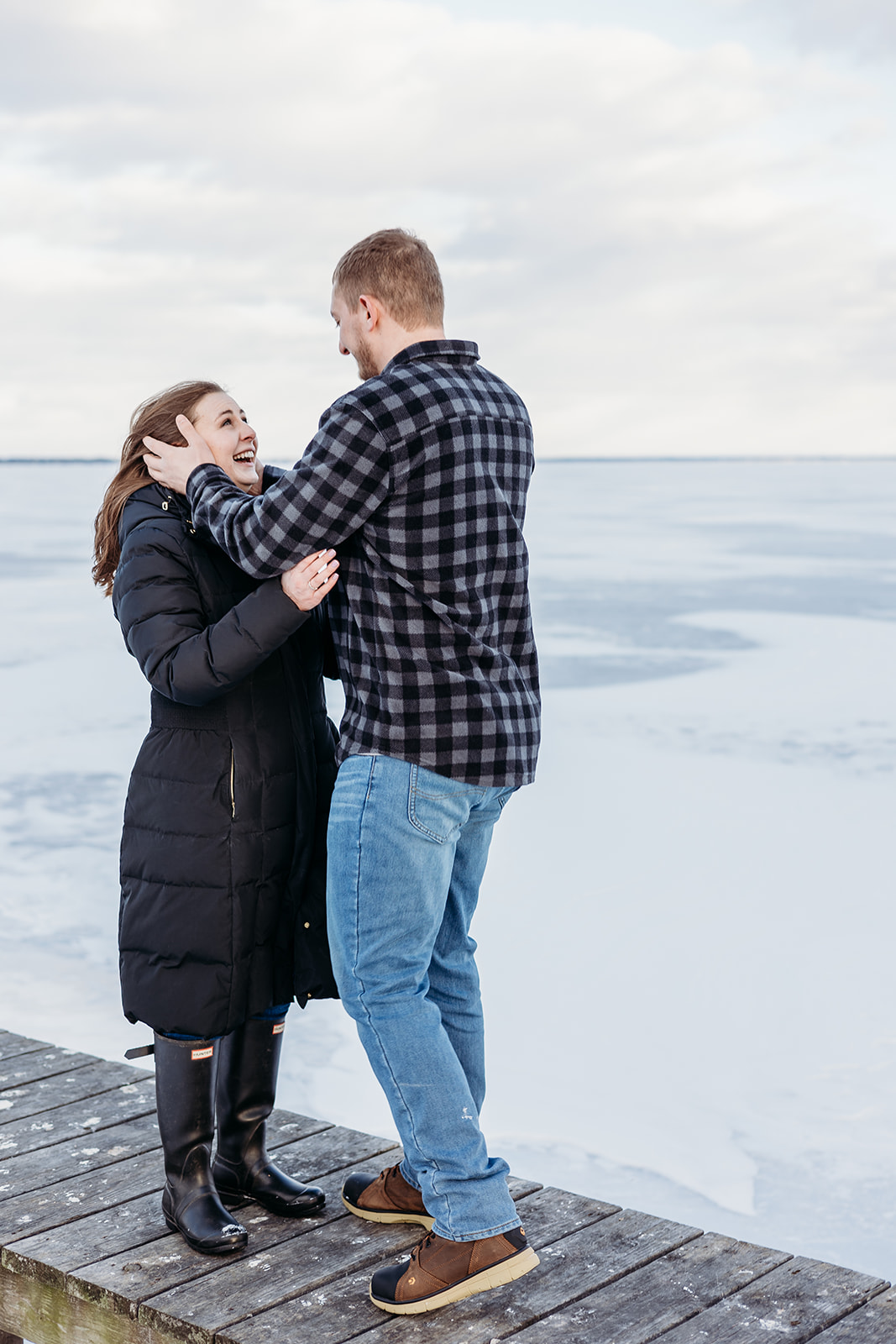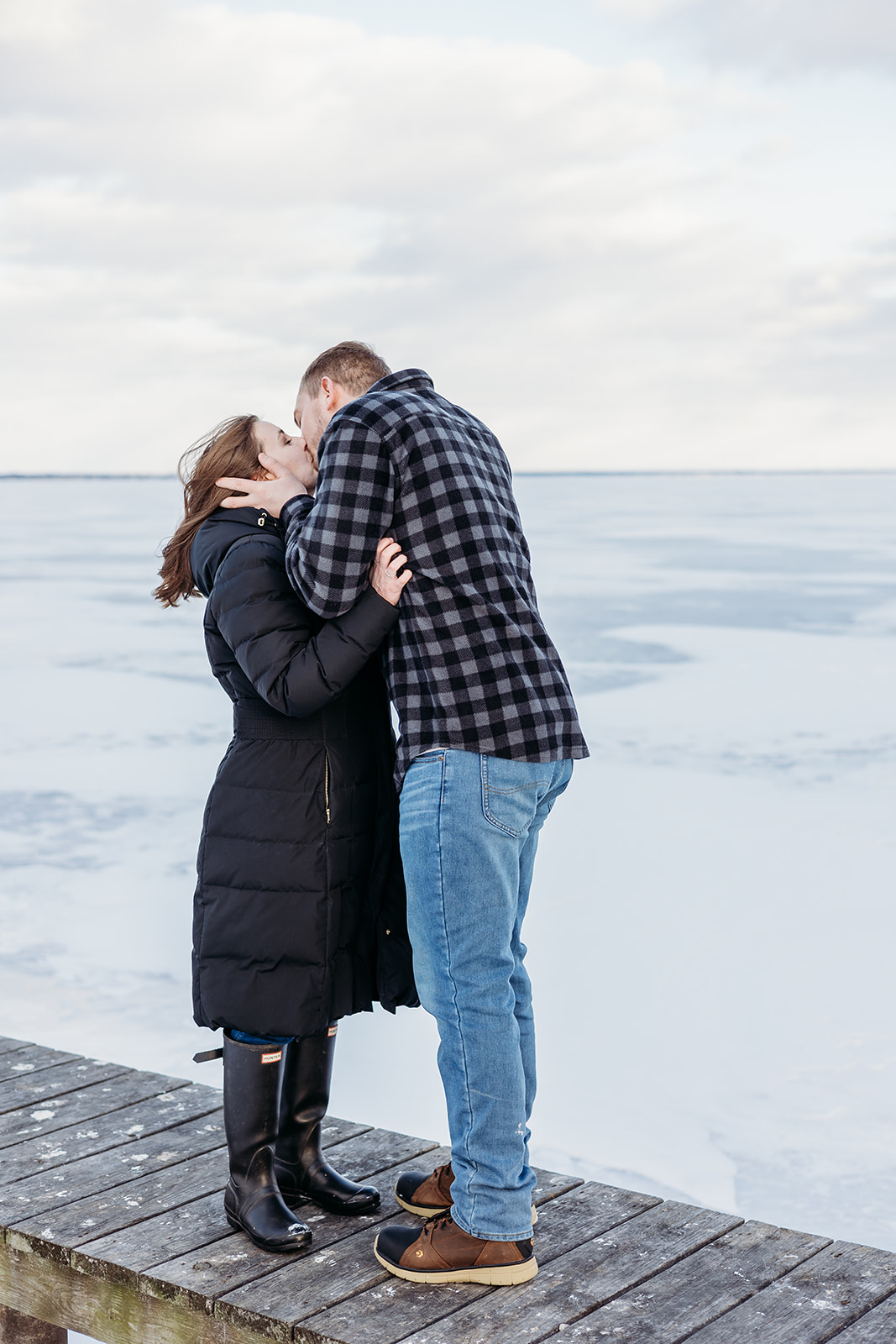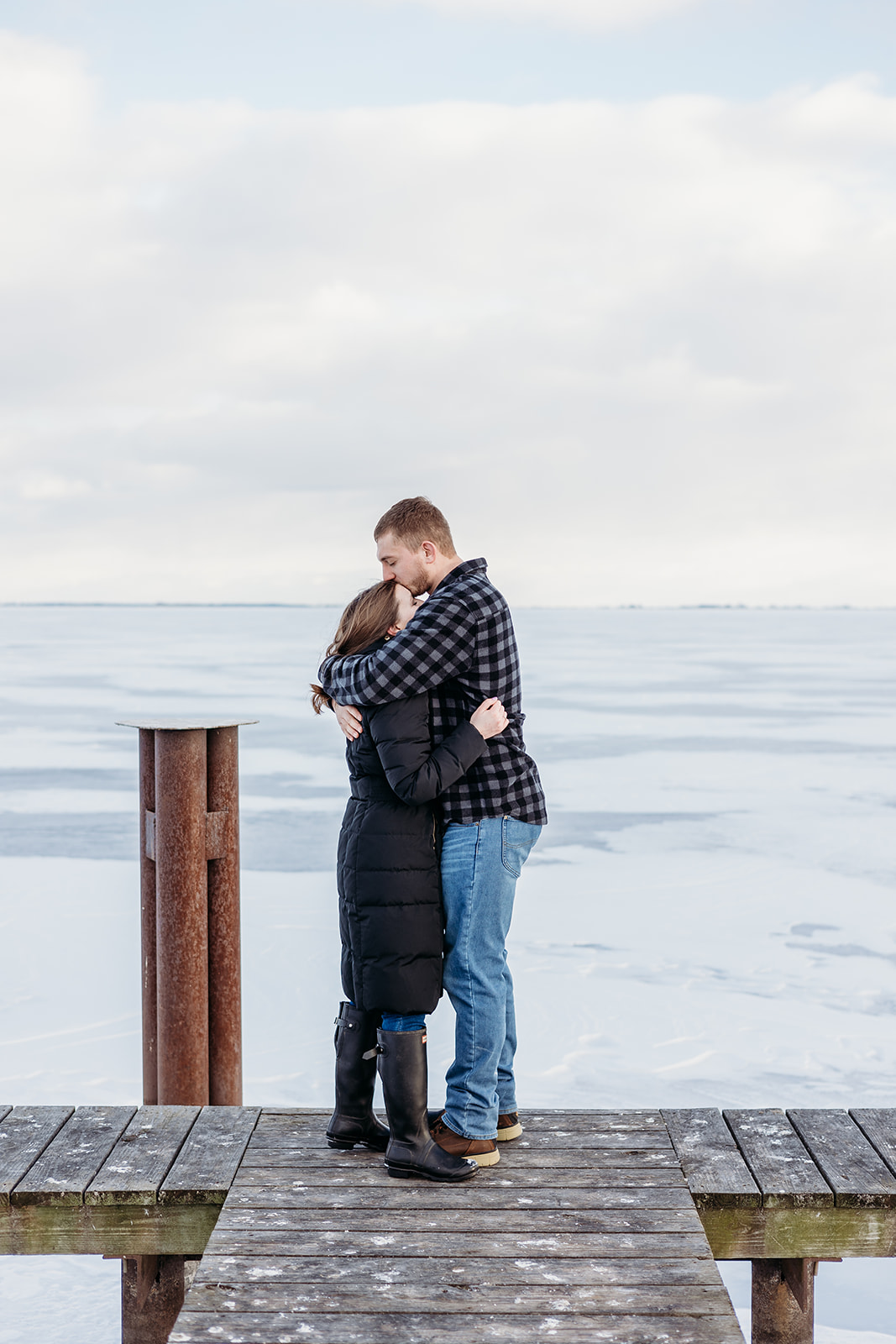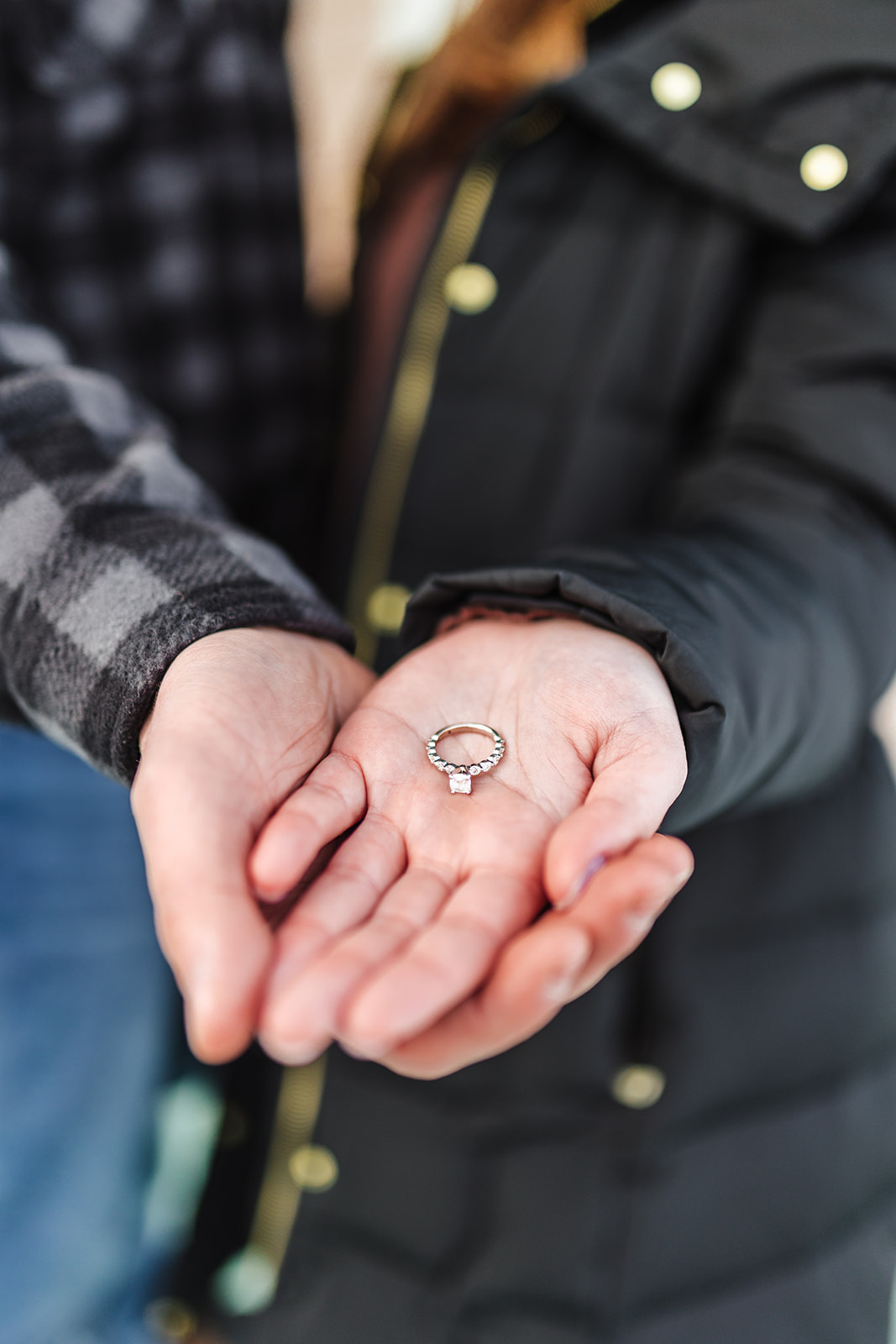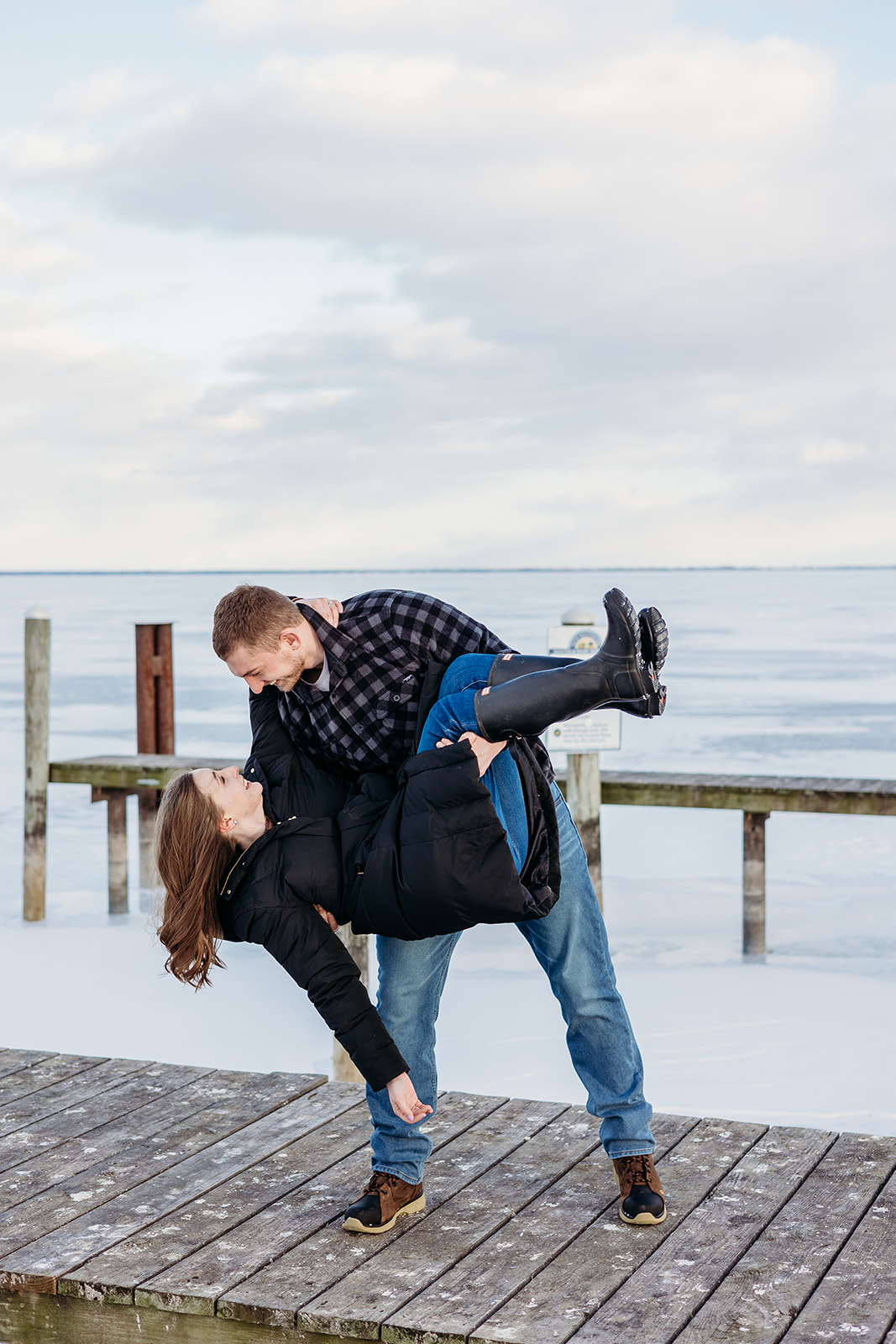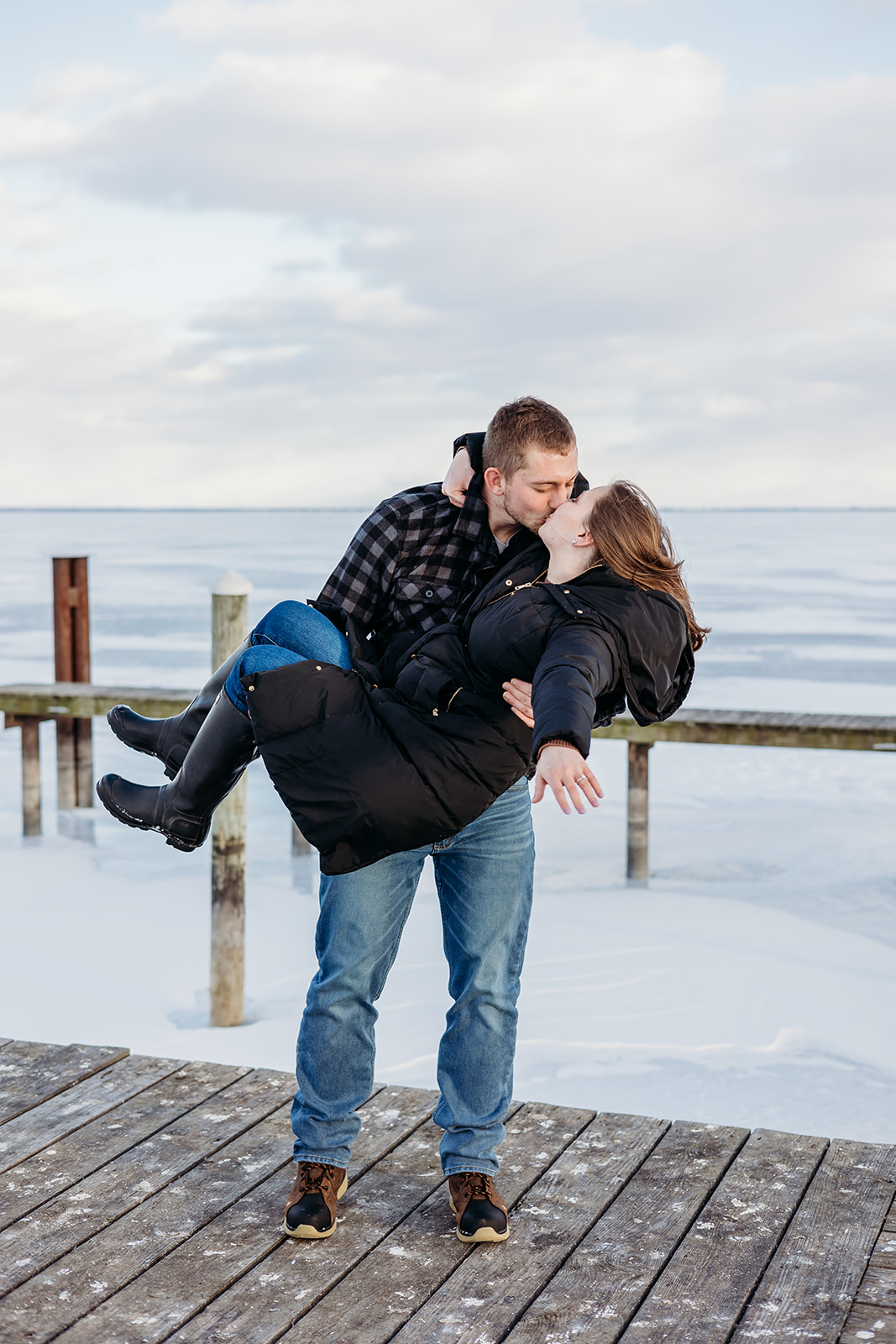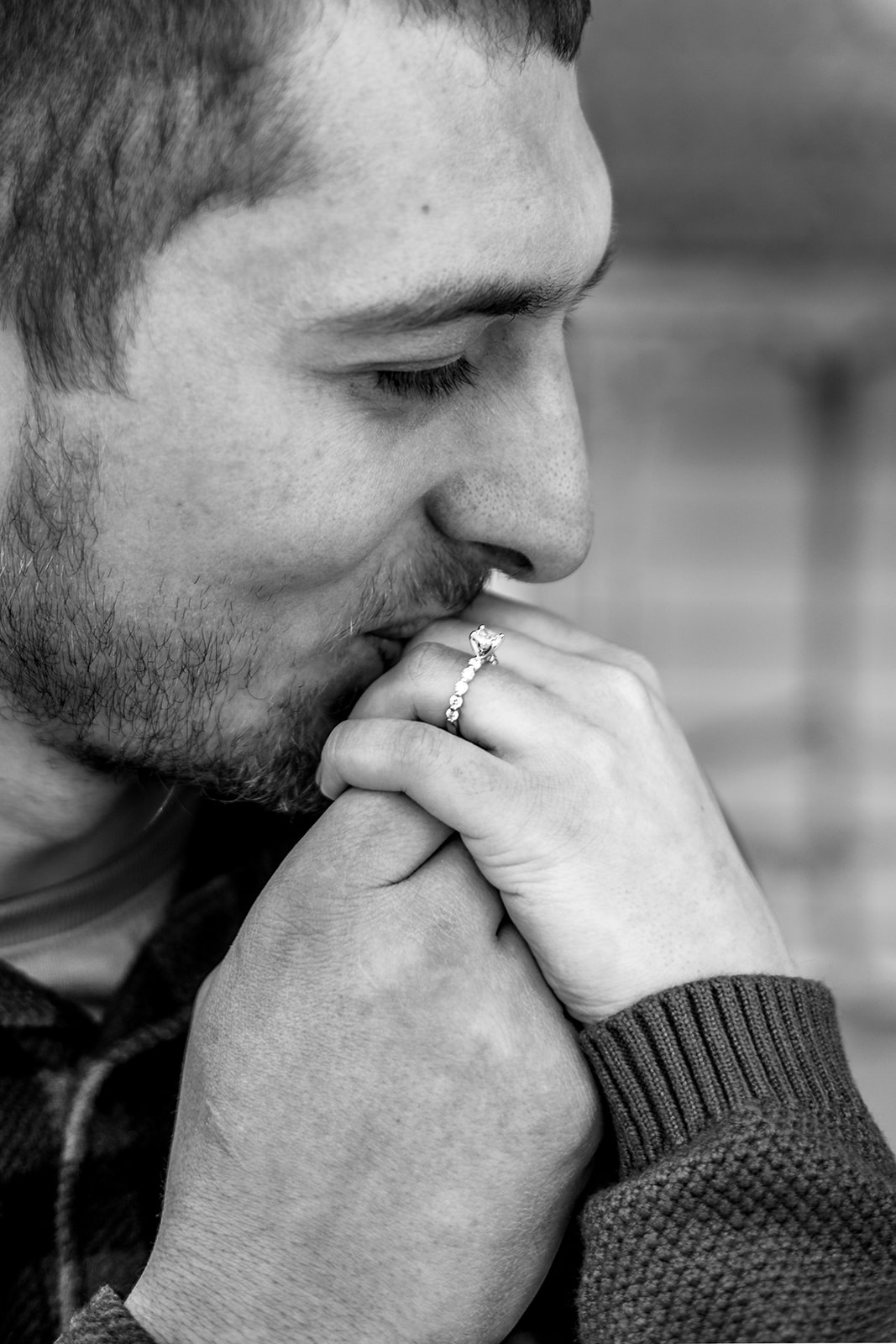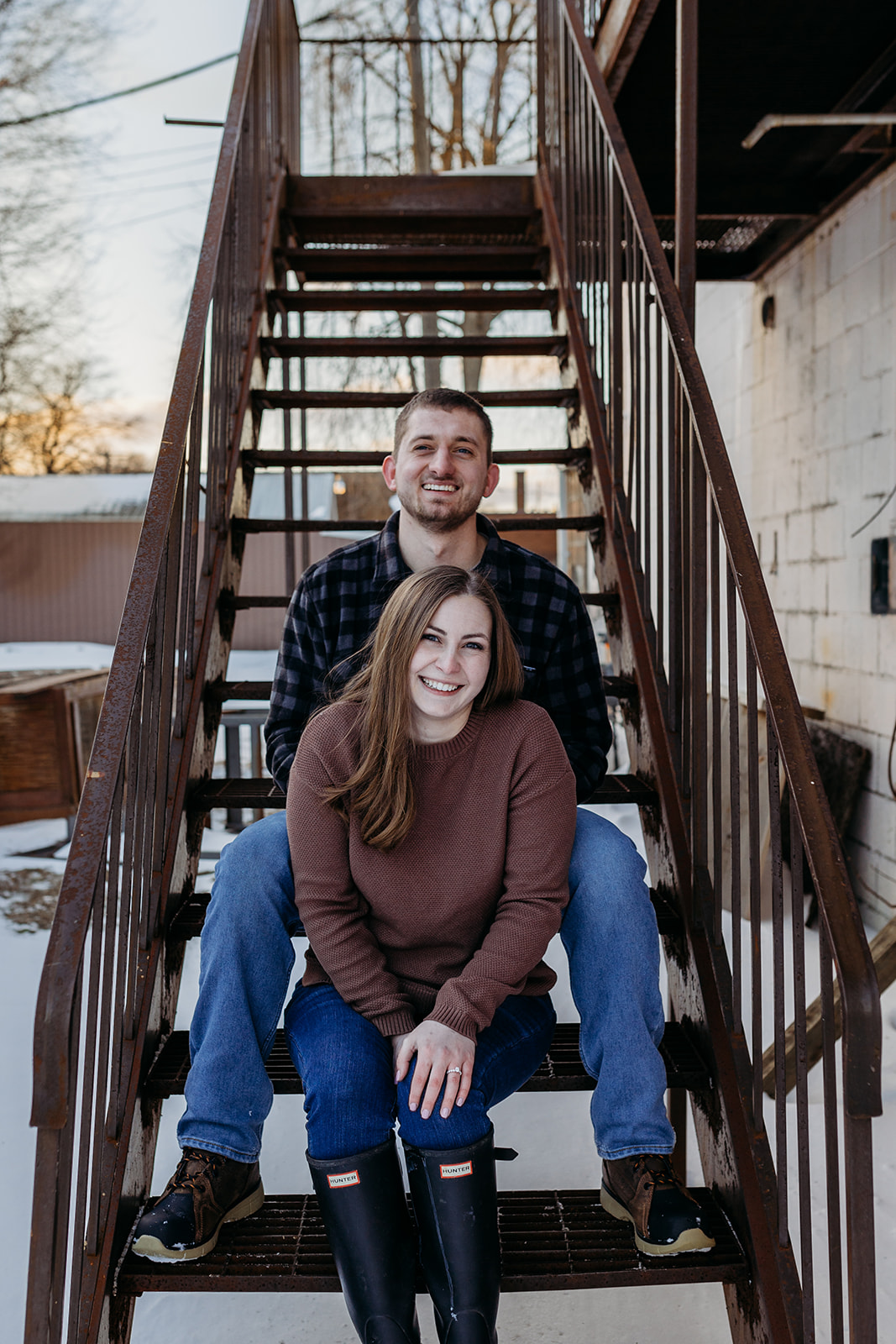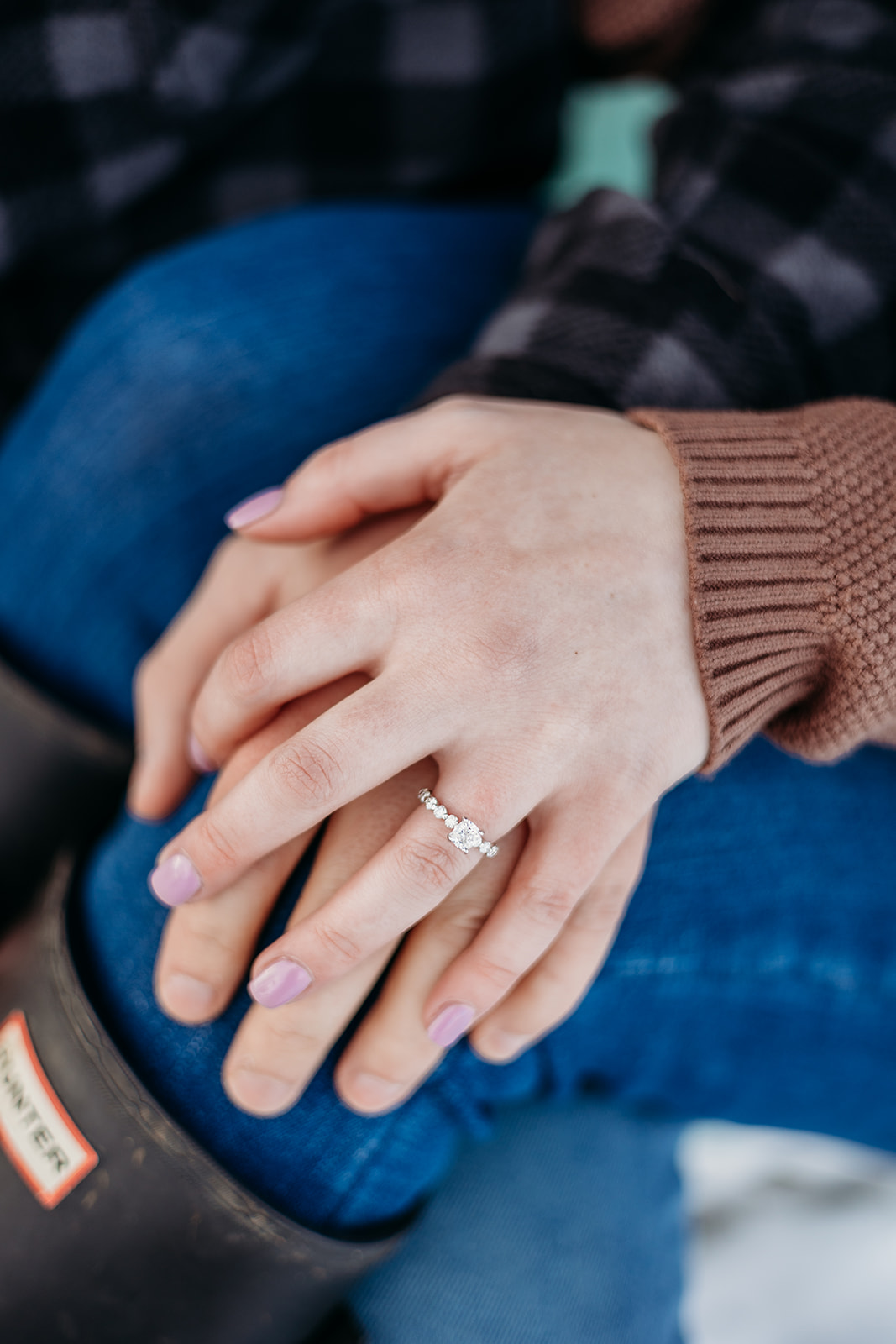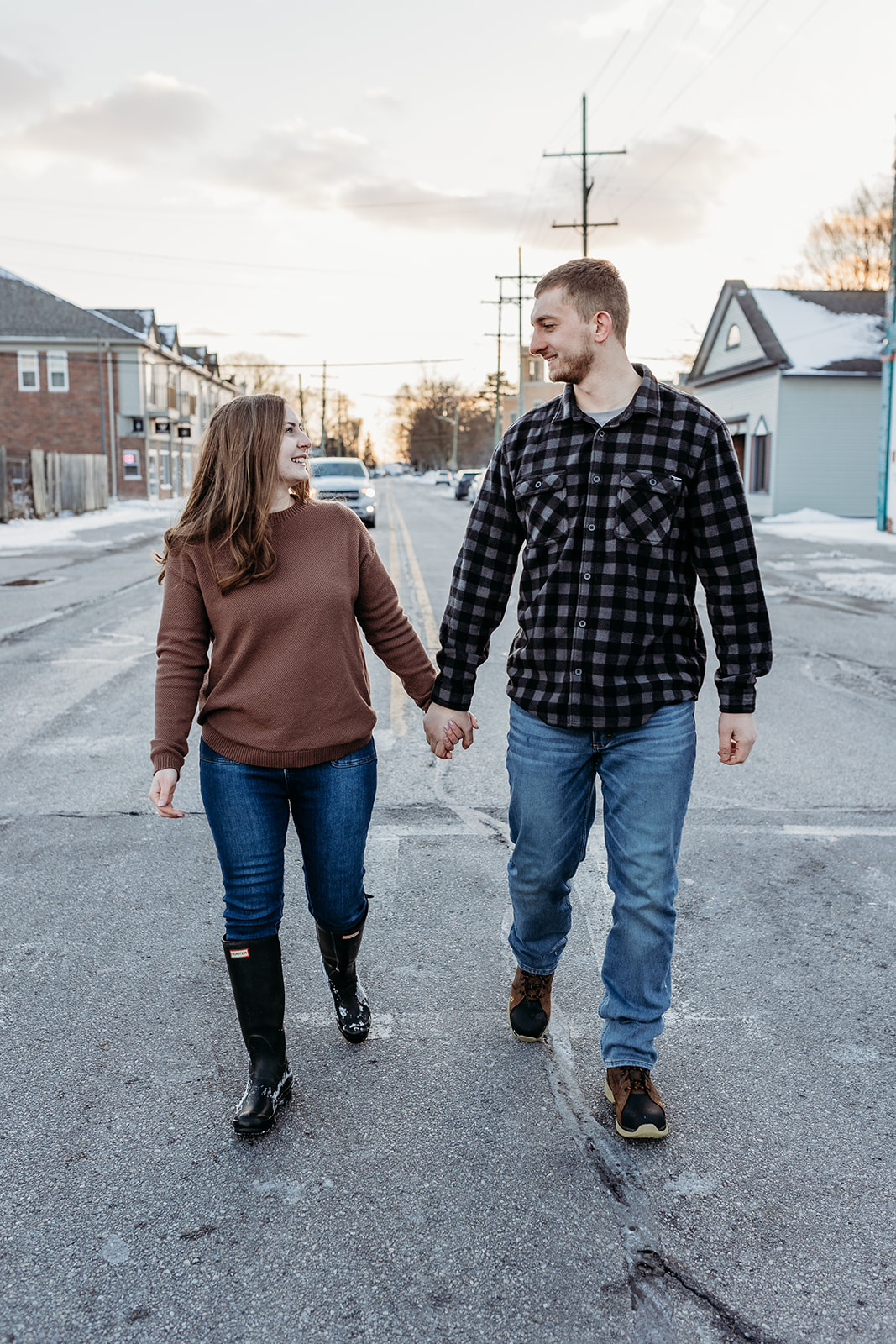 If Jimmy and Rachel receive 30 comments on this blog post, they'll receive two complimentary 4×6 prints of their most loved proposal photo!